From Ian:
Gunman holds hostages at synagogue in Texas
A rabbi and three others were taken hostage mid-Bar Mitzvah at the reform Beth Israel Synagogue in Colleyville, Texas on Saturday by a gunman who said he was the brother of Pakistani Aafia Siddiqui, who is serving an 86-year prison sentence for killing an FBI agent.

The gunman demanded to meet with his sister in negotiations with the FBI as well as have her released.

Colleyville Police first warned the public of the situation at 11:30 a.m. local time. Another tweet two hours later updated that the hostage situation was still in progress.
Apparently Aafia, a known terrorist, has friends in CAIR and Linda Sarsour who have actively campaigned for her release. #colleyville pic.twitter.com/NxoNAAW1R8

— Emily Schrader - אמילי שריידר (@emilykschrader) January 15, 2022
And then there is of course #CAIR @CAIRNational, which openly incited violence against Jews and Jewish places of worship! #Colleyville https://t.co/IlsoDNr8se pic.twitter.com/VMQ5haDPIC

— Arsen Ostrovsky (@Ostrov_A) January 15, 2022
Morton Klein:
The dangers of an Arab state are still true - opinion
On March 3, 1999, the great then-US senator from Florida, Connie Mack, gave an important speech on the floor of the Senate, describing the Palestinian Authority leadership's incitement, in schools and media, of hatred, terrorism and annihilation against Jews and Israel.

It's worthwhile revisiting senator Mack's speech – because it spelled out the root of the problem that has grown even worse today.

Mack asked the key question: "How is it possible to engage in peace negotiations with people who maintain the right to obliterate you, who are filled with hatred toward you, and who harbor the dream of one day destroying your homeland? Peace is a matter of the heart. But what I saw, which was the outcome of the Palestinian Authority rule, convinced me that their hearts and minds are set on other goals. The Palestinian leadership does not want peace. They want to use their state to eliminate the State of Israel."

The senator wisely concluded: "[I]f the Palestinian leadership fails to abandon incitement of hatred, persecution, and terrorism, then we are all dreaming, only dreaming [of peace], and our President's behavior must be labeled foolish appeasement. There will not be peace until hearts and minds are changed, and we must focus our attention on these issues."

Mack demonstrated how the PA teaches children to hate Jews. For instance, a Mickey-Mouse style program on PA-controlled television showed a young girl of six or seven years old emotionally singing "When I wander into the entrance of Jerusalem, I'll turn into a suicide warrior in battledress, in battledress, in battledress." Mack reminded the Senate "this is a program that was produced by the people [the Palestinian Authority] who are... supposedly negotiating peace... How would you feel if your government was teaching your children to hate? Could you conclude that they were serious about long-term peace with their neighbors?"

Mack also described PA textbooks' incitement of hatred toward Jews. A third-grade grammar textbook teaches that the "Zionist enemy" attacks "civilians" with aircraft. A seventh-grade textbook says that Jews hate Muslims and cause division among Muslims, and asks students to give examples of the "evil attempts of the Jews" today. Note that these school textbooks specifically talk about Jews – belying the fiction that the PA "only" opposes "Israelis."

Mack also noted that a just-published 12th-grade history book taught: "The clearest examples of racist belief and racial discrimination in the world are Nazism and Zionism." The senator reflected: "One would expect, rather than focus on hatred, if they [the Palestinian Authority] were serious about peace, they would focus on how the two peoples are working to live side by side."
Gantz-Abbas Meeting Strengthens PA Ahead of 'Changing of Guard'
Palestinian sources also said that Abbas called on Gantz to reverse the decision to ban the Palestinian NGOs, reduce tensions in both eastern Jerusalem and the West Bank, and return the bodies of Palestinian terrorists killed carrying out attacks.

And indeed, the meeting saw Israeli steps taken subsequently to reduce tensions, including the decision to allow 6,000 West Bank residents and 3,500 Gazan residents into the Palestinian population census, thereby assisting people who had no defined resident status until now.

Israel also agreed to facilitate early payment of taxes it collects for the PA, to the tune of NIS 100 million, and to provide 600 entry permits to Palestinian businesspeople. Senior PA officials have been promised VIP permits granting them free travel.

The PA is also set to benefit from a new Israeli pilot program that allows shipping containers to enter from Jordan via the Allenby Crossing, and the creation of an online platform for Israeli employers to pay Palestinian employees. The online system will lead to a rise in bank transfers, and the PA is expected to make some NIS 40 million per month in taxes from this.

Palestinian opposition elements, meanwhile, fiercely criticized Abbas, since they perceived the meeting as a tool for tightening security coordination with Israel.

Hamas operatives published a cartoon that showed Abbas as a pathetic, mocked, surrendering figure, shining Gantz's shoes. A Hamas spokesperson described the meeting as a knife in the back of the Palestinians, while a Palestinian Islamic Jihad figure said the meeting demonstrates that Abbas is a "contractor" for Israel.

In the broader historical perspective, Abbas' meeting with Gantz is not unusual — past Israeli prime ministers such as Yitzhak Rabin, Shimon Peres, and Ehud Barak met with the late PLO chief leader Yasser Arafat in their own homes too. Yet unlike past meetings, the current meeting was held under conditions of Israeli government paralysis on the Palestinian issue.

From the Israeli perspective, the meeting was useful in further boosting security coordination, mutual confidence-building, and strengthening the PA's position while weakening Hamas and its goal of increasing its influence in the West Bank, before going on to take over the entire Palestinian government system.

It is reasonable to assume that Israel will continue to pursue its interests in the Palestinian arena overtly and covertly in the post-Abbas era, and that means not allowing Hamas to take over, while working with both Abbas and whoever replaces him.
New US envoy says 'absolutely won't' visit settlements, to avoid inflaming tensions
New US Ambassador to Israel Tom Nides said Friday that he'd never visited an Israeli settlement in the West Bank and had no plans to do so, as part of his effort as envoy not to take steps that could inflame the situation on the ground.

When pressed, during his first interview with Israeli media since arriving in Israel, as to whether he might make such a visit, Nides told the Yedioth Ahronoth daily, "I absolutely will not."

The interview, while conducted in English, was published in Hebrew. A spokeswoman for the US Embassy in Jerusalem confirmed that the ambassador was accurately quoted. The quotes presented in this story were translated from the Hebrew report.

Nides' comments represented a return to the pre-Trump era status quo when US ambassadors did not make visits to the settlements. Former president Donald Trump's ambassador to Israel, David Friedman, changed that norm, making several visits to Israeli towns across the Green Line during his tenure as envoy.

A long-time backer of the settlement enterprise, Friedman used his close ties with Trump to lobby the White House to back Israeli annexation of the West Bank, though the president ultimately did not allow the move to go through. However, the ambassador did play a role in former secretary of state Mike Pompeo's decision to rescind a State Department legal memo deeming Israeli settlements to be illegal.

Asked to explain his decision not to follow in his predecessor's footsteps, Nides responded, "Because just like I ask both the Palestinians and Israelis not to take steps that inflame the situation, I don't want to do things intentionally that would create disrespect or anger among people.
Abbas calls off PLO parley to avoid 'confrontation' with Israel, US
A crucial meeting of the Palestinian Central Council that was supposed to take place later this week has been delayed due to ongoing tensions and differences among Palestinian officials and factions, Palestinian sources said on Saturday.

The meeting was postponed because Palestinian Authority President Mahmoud Abbas wants to maintain channels of communication with the Israeli government, especially in light of his recent "positive" meeting with Defense Minister Benny Gantz, the sources said.

In its last meeting in 2018, the PCC recommended ending the security coordination between PA security forces and the IDF and suspending the PLO's recognition of Israel until it recognizes a Palestinian state.

"President Abbas is keen on preserving the dialogue with some members of the Israeli government," according to the sources. "He is also opposed to calls by various Palestinian factions to terminate security coordination with Israel."

A PLO official in Ramallah said the decision to delay the PCC meeting aims "to avoid a confrontation" with both the Israeli government and the US administration. The official said many of the Palestinian factions that were supposed to attend the meeting were planning to renew their call for cutting all ties with Israel.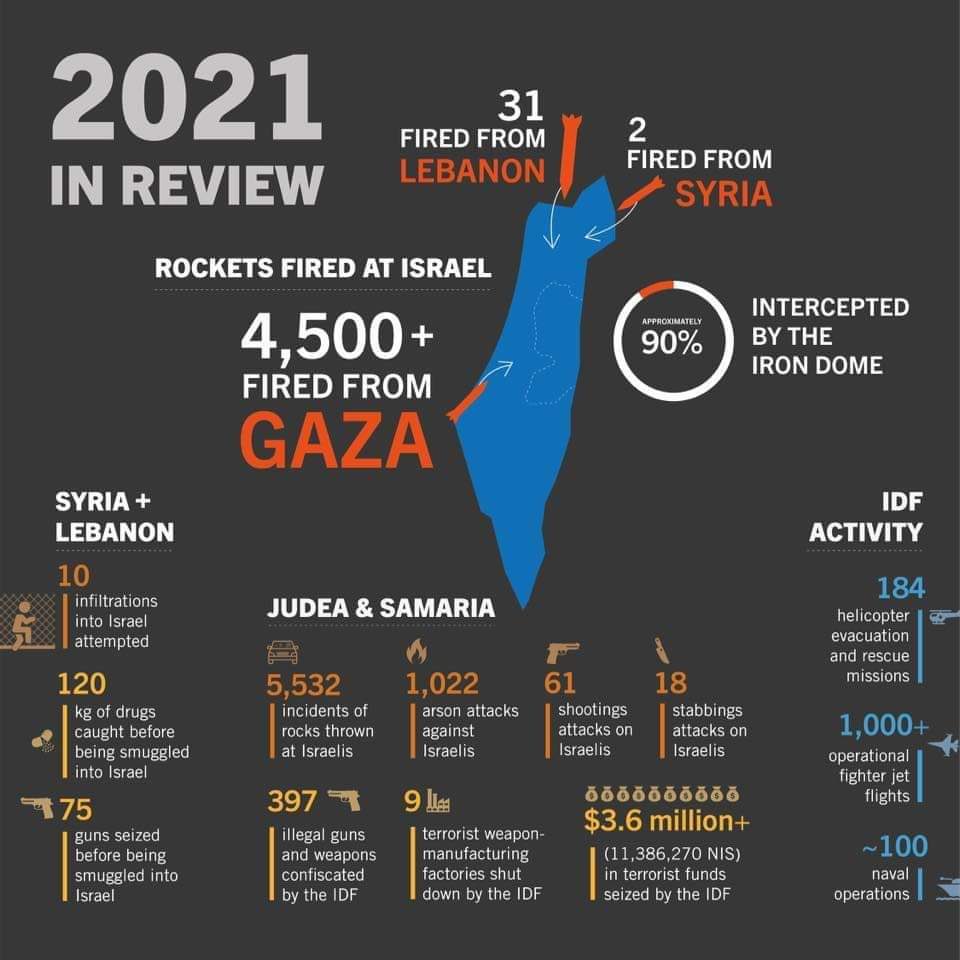 At new Israel office, Abraham Accords Peace Institute sees 'explosive growth' on horizon
The initial excitement of the Abraham Accords was palpable. And while White House signing ceremonies and speeches by high-level dignitaries capture a snapshot in history, the process of continuing to move peace forward, while no less important, is often a much less glamorous, day-to-day process.

"There's really no special envoy whose job is to wake up every morning and think to themselves, 'What can I do to advance and help implement and expand the Abraham Accords?' And that's where we come in to sort of help work together with the governments here, with the U.S. and with the other countries in the region to help guide them in the right direction and facilitate that process. That's our goal," David Aaronson, deputy director of the Abraham Accords Peace Institute (AAPI) in Israel, told JNS.

Along with his director Asher Fredman, Aaronson leads the Abraham Accords Peace Institute's new Israel office. They took on their strategic roles two months ago. Fredman got in on the ground floor as a founding member of the UAE-Israel Business Council, established months before the accords were announced. He also founded the Israeli-Emirati Forum and serves as CEO of Gulf-Israel Green Ventures. Aaron was the senior advisor to the-Israeli Minister for Regional Cooperation Ofir Akunis in the run-up to, and aftermath of, the agreement's signings.

The AAPI, founded by Robert Greenway, Jared Kushner, Avi Berkowitz and Haim Saban, have a small team in place in Washington, with plans to open offices in each member country.
We were honored to sign an MoU to advance the #AbrahamAccords together with @UKAbrahamAccord with remarks from @LiamFox @MansoorAbulhoul @Ilan_Sztulman and our very own @DrAlsarrah pic.twitter.com/Hw6S4SyyDv

— Sharaka - ????? (@sharakango) January 14, 2022
Synagogue in West Bank's South Hebron Hills torched in apparent arson
A building used as a synagogue at a memorial site in the West Bank's South Hebron Hills was torched in an apparent arson on Saturday, firefighting officials said.

The synagogue, located at Ziv's Lookout near the West Bank settlement of Ma'ale Hever and the Palestinian village of Birin, was found with its entire contents burnt, including Jewish prayer books and an empty Torah ark.

According to Fire and Rescue services, firefighters found several car tires inside the building, which were apparently lit on fire and hurled inside.

"The findings at the scene indicate arson," the fire services said in a statement.

The site, dedicated to two security guards — Yehuda Ben Yosef and Yoav Doron — killed in a friendly fire incident in 2003, has seen several incidents of vandalism and arson over the years.

The rolling hills south of the West Bank city of Hebron regularly see high tensions between settlers, Palestinians, and the military. Palestinians regularly clash with settlers who live in the outposts — illegal under Israeli law — that dot the hilltops.

Earlier this month, an Israeli tow truck contractor working for the police was hurt after Palestinians hurled stones at his vehicle in the Masafer Yatta region of the hills.
Why is Homesh the latest Israeli-Palestinian hotspot? - 8 takes
The Palestinian gunmen who killed Yehuda Dimentman, 25, as he left the Homesh hilltop gave an emotional boost to the almost 17-year campaign to restore a Jewish community to that West Bank height which overlooks a vast expanse of the country, from Tel Aviv to Safed.

Some 200 settlers in 2005 might have tearfully bid goodbye to the picturesque community which they thought of a "little Switzerland," but many of them never gave up on the vision of a return.

The persistent battle for that hilltop has occasionally made headlines but has mostly been overshadowed by larger issues of the Israeli-Palestinian conflict.

As the movement to apply sovereignty to Judea and Samaria gained steam, smaller localized land battles such as Homesh almost seemed to pale in significance.

The suspension of West Bank annexation plans and the lack of any peace process have shifted the focal point of the conflict to land battles with the potential to spark far-reaching violence.

Here are eight takes on how this battle emerged and why it matters.
JPost Editorial:
It's time for and IDF mindset change
Defense Minister Benny Gantz, IDF Chief of Staff Aviv Kohavi and OC Central Command Maj.-Gen. Yehuda Fuchs vowed to look into the cases and conduct a comprehensive investigation.

But more is needed. The recent accidents show that the entire system needs to be shaken up. First and foremost, the IDF needs to come up with a clear, thorough and effective plan to stop theft of weapons.

The Israel Police need to be called in to help and rules of engagement should be clear to all – from the simple soldier to senior officers – who together need to end this ludicrous phenomenon, in which the country's military can't deal with a bunch of thieves.

Second, it should carry out comprehensive safety and discipline refresher courses across the board.

Under no circumstances should soldiers be allowed to take the law into their hands. This is not the 1950s when low-ranking commanders carried out revenge operations on their own.

It is time for a thorough change.
Palestinians remove Muslim from al-Aqsa after confusing him for a Jew
A Muslim man from France was mistakenly removed from the Temple Mount on Friday, after Arab guards at the site suspected him of being a Jewish Israeli disguising himself as a Muslim, according to Palestinian reports.

Earlier on Friday, Palestinian media reported that a Jewish Israeli disguised as a Muslim had been caught attempting to enter the Temple Mount against police regulations which ban Jews from entering except through the Mughrabi Gate during specific times. The reports shared video and photos showing a man wearing black-tinted glasses and a cane used by visually impaired people, as well as traditional Islamic dress, including a "taqiyah," a skullcap worn by many Muslims.

The Palestinian Safa news agency had reported at the time that a Jewish Israeli tried to enter through the Bab al-Majlis gate, but was stopped by Arab guards at the site. He was taken to a guard room and, according to the report, a conversation with him made it clear that he was not a Muslim and he refused to show any documents proving his identity. The man was subsequently removed from the Temple Mount.

Later on Friday afternoon, the guards at the site announced that they had been mistaken and that the man was actually a Muslim from abroad. The guards stated that they became suspicious due to the man's failure to answer their questions. The guards referred to recent reports that a group of Jewish Israelis were disguising themselves as Muslims in order to freely enter the Temple Mount.

According to Al-Qastal news, the man is a French Muslim who is studying at the Department of Archaeology of the Hebrew University in Jerusalem. Al-Qastal reported that the guards may have also been confused due to Chopra not speaking Arabic well.
After right-wing pressure, J'lem orders demolition of 'illegal' new gold dome mosque
Following pressure from right-wing organizations, the Jerusalem municipality has ordered the demolition of a compound in the Beit Safafa neighborhood housing a mosque with a new highly-visible golden dome.

According to court documents filed on Wednesday, the municipality wants the demolition on the basis of a floor to the building it says was built without a permit.

The Al-Rahman Mosque, built before Israel's founding in 1948, is being renovated and expanded at the pace at which donations come in from locals and Arabs living in northern Israel.

The building has a highly visible golden dome, but unlike the famous Dome of the Rock in the Old City, adorned with 5,000 actual gold plates financed by the late king Hussein of Jordan, this smaller version has merely been painted to look like the real thing.

According to the Ynet news site, the Jerusalem municipality filed an application on Wednesday in court, stating that between 2017 and 2018 "they built an additional floor without a permit with concrete walls with stone cladding and openings for windows and doors two meters high."

The court filing says also said that "above the floor they built for an additional five meters and placed an iron construction [the dome] on it."

In a statement to Ynet, the municipality said that 700 square meters had been built without a permit or approval of municipal engineers, and therefore posed a threat to safety.
This energy deal is doomed. It will be a straightforward matter, when the time comes, for Congress to amend Caesar and/or other laws to clarify intent & render appeasement of Assad impossible. It will require just a handful of sentences that are already written & ready to go. 2/4

— Joel Rayburn (@joel_rayburn) January 14, 2022
Halkbank Prosecution Put on Hold Pending US Supreme Court Appeal
A US appeals court put the federal government's prosecution of Turkish state-owned lender Halkbank for allegedly helping Iran evade American sanctions on hold while the bank appeals to the US Supreme Court.

Friday's order from the 2nd US Circuit Court of Appeals in Manhattan allows Halkbank to appeal without having to defend against the criminal case at the same time. It expressed no view on the merit of an appeal.

The US Department of Justice had opposed a delay, saying Halkbank's "meritless" claims neither raised "substantial" questions nor overcame the public interest in a speedy trial.

Halkbank has pleaded not guilty to bank fraud, money laundering and conspiracy over its alleged use of money servicers and front companies in Iran, Turkey and the United Arab Emirates to evade sanctions.

Its alleged misconduct includes helping Iran secretly transfer $20 billion of restricted funds, including $1 billion laundered through the US financial system, and converting oil revenue into gold and then cash to benefit Iranian interests.

The US Attorney's Office in Manhattan and US-based lawyers for Halkbank did not immediately respond to requests for comment.

In an Oct. 22 decision, the 2nd Circuit said Halkbank could be prosecuted because its alleged misconduct involved commercial activity that was not covered by sovereign immunity.
Former Iranian Amb. to Germany: Americans Terrified of Iranian Retribution for Killing of Soleimani
Princeton University guest professor Hossein Mousavian, who has served as Iran's Ambassador to Germany, said in a January 9, 2022 interview on Ofogh TV (Iran) that during a visit to the U.S. he heard that the wife of Brian Hook, the former U.S. Special Representative for Iran, could not sleep at night because she feared that her husband would be killed in retribution for his part in the assassination of IRGC Qods Force Commander General Qasem Soleimani.
Sydney Festival Apologizes to Artists over Israeli Boycott
The chair of the Sydney Festival in Australia apologized Thursday to the artists who participated in the event that was upended by a boycott over Israeli government funding.

"We are very sorry for the fact that we put artists in a situation where they felt compromised," said festival chair David Kirk.

Many artists found themselves "in a position where they felt the need to withdraw their work or continue with their work," he added, Haaretz reported.

Kirk reiterated that the festival board would launch an independent probe and consider whether the festival would allow government sponsorship of such events in the future.

The Sydney Festival – a major arts festival in Australia's largest city – was boycotted in protest of funding by the Israeli government of a Sydney Dance Company production created by Israeli choreographer Ohad Naharin.

About $15,000 was granted by Israel's embassy in the capital Canberra, according to Haaretz.

Demands of the boycott included either canceling the performance or the return of the grant to Israel's government.

In response to the protest, more than 30 individuals and groups affiliated with the festival either pulled out or performed without the festival's backing.

Kirk told The Guardian that he was unaware of any Israeli funding until he saw the government's logo on the festival program.

The Israeli embassy in Australia disputed such a narrative.
So, he was someone who understood well what 'apartheid' actually was … not the relentless campaign of lies, hatred and bigotry that @hrw and the likes of Sophie McNeill are pushing against Israel. pic.twitter.com/8AivIYn1Mj

— Arsen Ostrovsky (@Ostrov_A) January 15, 2022
Rashida Tlaib's Dem challenger accuses her of 'anti-Semitic rhetoric': 'She goes crazy'
A Michigan Democrat who says she plans to challenge far-left U.S. Rep. Rashida Tlaib in a primary for an open U.S. House seat in the state this fall has accused the Detroit congresswoman of "anti-Semitic rhetoric."

"When she gets that mic in front of her, she goes crazy and goes to many extremes," Shanelle Jackson, a former Michigan state representative from 2007-2012, told the Jewish Insider in an interview published Friday.

"I really feel like it's now or never as it pertains to being able to sort of shut her down and calm down some of the anti-Semitic rhetoric," Jackson added.

Tlaib, the lone Palestinian-American in Congress and progressive "Squad" member, has been criticized in the past by lawmakers from both major parties for rhetoric perceived as anti-Semitic.

Last fall, for example, Tlaib referred to Israel as a "violent apartheid system" during a debate over funding for Israel's Iron Dome system.

"I will not support an effort to enable and support war crimes, human rights abuses, and violence," she said of Israel on the House floor.
Hey Michigan - had enough of Rashida Tlaib's vile antisemitism and radical ways?

Check out her Democratic Primary challenger Shanelle Jackson (@ElectShanelle)

Primary date: August 2, 2022

Please note: MI is an open primary state - both Republicans and Democrats can vote ??! pic.twitter.com/kzyleQHhrW

— StopAntisemitism.org (@StopAntisemites) January 15, 2022
Six CUNY Professors Sue Faculty Union Over 'Antisemitic, Anti-Israel' Positions
Six City University of New York (CUNY) professors are taking the school's faculty union to court, arguing that they were forced to be represented by the body despite its "anti-Jewish and anti-Israel" activity, a legal advocacy group announced Thursday.

The complaint, according to documents filed in New York Southern District Court, says that professors Avraham Goldstein, Michael Goldstein, Frimette Kass-Shraibman, Mitchell Langbert, Jeffrey Lax, and Maria Pagano oppose CUNY's Professional Staff Congress (PSC) union "based largely on its ideological and political advocacy, which they abhor, as well as its representation of them in their employment."

Several of the plaintiffs were among those faculty who resigned from the union after it adopted a controversial June resolution that was harshly critical of Israel, it says.

"Since the resolution, PSC has continued to advocate positions and take actions that plaintiffs believe to be antisemitic, anti-Jewish, and anti-Israel, in a manner that harms the Jewish Plaintiffs and singles them out for opprobrium, hatred, and harassment, based on their religious, ethnic, and/or moral beliefs and identity," the suit says. "Despite plaintiffs' resignation from membership in PSC, defendants … acting in concert and under color of state law, force all plaintiffs to continue to utilize PSC as their exclusive bargaining representative."

The complaint went on to say that the professors, all of whom but one are Jewish, "do not want to be associated with PSC in any way, including having PSC as their exclusive representative" or, it added, "any taking of union dues" from their wages.

The suit was backed by the National Right to Work Foundation, which advocates against compulsory union membership. Also naming as defendants New York State Comptroller Thomas DiNapoli and the head of the New York Public Employee Relations Board, it takes aim at portions of New York's so-called Taylor Law, which governs labor relations for public employees in the state.
My Initial response: Momumental achievement of 65 USC professors who, unlike the established campus leadership, did not try to hush-hush this Zionophobic incident. However, the professors' key question: "Are Zionists welcome on this campus?" is not answered in Folt's Letter.
1/2 https://t.co/5Asf6c1Tg5

— Judea Pearl (@yudapearl) January 14, 2022
Documenta Responds to Allegations of 'Anti-Semitic' Connections to BDS Movement
With a little more than six months to go until its opening, Documenta has come under scrutiny for its alleged connections to the Boycott, Divestment, and Sanctions movement, which seeks to push the Israeli government toward granting complete equality for Palestinian citizens.

The Alliance Against Anti-Semitism Kassel, a group based in the German city where the quinquennial takes place, accused Documenta of "involvement of anti-Israeli activists" in its forthcoming edition. It pointed to the inclusion of the Ramallah-based Khalil Sakakini Cultural Center (KSCC) on the artistic team headed up by the Indonesian collective ruangrupa as alleged proof of this. A press release that includes multiple inaccuracies was issued by the Alliance earlier this month.

According to its website, KSCC supports Palestinian artists with the aim of creating "a pluralistic, critical liberating culture through research, query, and participation, and that provides an open space for the community to produce vibrant and liberating cultural content." Khalil Sakakini, the Palestinian intellectual and philosopher from whom the center takes its name, kept a rich library that is now housed at the center.

Despite the factual inaccuracies put forward by the Alliance Against Anti-Semitism Kassel, the group's release gained traction with multiple German outlets, including Der Zeit, a paper of record. This week, Der Zeit published an op-ed by columnist Thomas E. Schmidt in which he was spurred to ask: "Does Documenta have an anti-Semitism problem?"

Some have pushed back against Schmidt's column. Calling that article "poorly researched," Elke Buhr, the editor-in-chief of the German art magazine Monopol, wrote, "One can criticize the 'Documenta Fifteen' in many ways. But one thing is clear: it makes no sense to drag this exhibition project into the depths of the local BDS debate, which has long since assumed the character of a culture war against the 'identitarian left.' It applies to every international exhibition project: as soon as you invite artists with connections to the Arab world or the Global South, you will meet people who have a different attitude towards BDS than the official guidelines of German politics envisage."
He says thread about "children in #Palestine & #Israel", yet not a single word on children in Israel forced to sustain rocket barrage from Gaza past May or Hamas using kids as human shields.

I guess for @billvanesveld @hrw, Jewish kids don't have rights & Hamas can do no wrong? https://t.co/vzgfat9Afx

— Arsen Ostrovsky (@Ostrov_A) January 15, 2022
If we had an honest media instead of DNC stenographers, reporters would be criticizing @NikkiFried 's dishonest and offensive claim that @GovRonDeSantis is the modern Hitler. Such a comparison trivializes Hitler's crimes against humanity. This is not funny, it's sick.

— Christina Pushaw ?? (@ChristinaPushaw) January 15, 2022
Hoo Boy... It's one thing to *read* that Nikki Fried compared Ron DeSantis to Hitler; completely another to blow by several offramps en route to that comparison. Will media cover? pic.twitter.com/bMYDowcZGD

— Jorge Bonilla (@BonillaJL) January 15, 2022
How Nazi Germany's 'most diabolical' SS officer evaded postwar justice
One of Nazi Germany's top Holocaust perpetrators traded rocket-making secrets for freedom, according to an investigator who researched the postwar trail of SS general Hans Kammler for more than a decade.

During the Third Reich, Kammler oversaw construction of the concentration camp system, including the killing facilities at Auschwitz-Birkenau. Later in the war, he took over Germany's "secret weapons" program, forcing tens of thousands of laborers to construct and live in underground factories.

"The Holocaust would not have been as 'efficient' were it not for Kammler," said Dean Reuter, author of "The Hidden Nazi: The Untold Story of America's Deal with the Devil," recently published in paperback. "He was integral to the evolution of mass murder."

For decades, it was assumed Kammler died by suicide or was killed shortly after liberation in April 1945. Reuter's book, however, demonstrates that Kammler was "delivered" to US authorities by rocket scientist Wernher von Braun, who feared Kammler's secrets — and colleagues — would fall into Russian hands.

"Kammler and the Americans created the deal wherein he gave them the rocket team and they erased his past," Reuter told The Times of Israel. "As part of that deal, we covered up his death and the world accepted that he died," said Reuter, whose book was published in hardcover in 2019.

Opening with the hypothesis that Kammler did not commit suicide but relocated to South America, Reuter examined records showing Kammler was questioned by top American investigators in November 1945. Although von Braun possessed scientific know-how, Kammler — as von Braun's direct superior — knew a lot more about stashed-away personnel, supplies, and documents.
'They Are Lying': French Parliamentary Inquiry Into Antisemitic Murder of Sarah Halimi Ends in Disarray
A French parliamentary inquiry into the case of a Jewish woman murdered in her own home by an antisemitic intruder ended in disarray this week, as members of the committee openly disagreed with each other over its conclusions.

The inquiry into the case of Sarah Halimi — a 65-year-old Jewish woman who was badly beaten and then ejected from a third-floor window in the April 2017 assault — was launched last year in the wake of the decision of France's highest court to excuse her assailant, Kobili Traore, from a criminal trial. To the fury of Halimi's family and the French Jewish community, the court recognized the antisemitic nature of the murder but ruled that Traore's intake of marijuana on the night of the killing had rendered him temporarily insane and therefore criminally irresponsible.

More than 40 people gave testimony to the parliamentary inquiry, among them former neighbors of Halimi, her relatives, police officers and psychiatric experts. Its goal was to examine police and judicial errors in the conduct of the case as well issue relevant recommendations.

However, tensions within the committee came to a head on Wednesday, when three MPs — Meyer Habib, Constance Le Grip and François Pupponi — refused to vote in favor of the final draft of the report by rapporteur Florence Morlighem of the ruling LREM Party.

In an interview with Jewish broadcaster Radio J, Habib angrily accused the inquiry of having engaged in a cover-up. "I did not vote for this report because it is a scandal," he declared. He said that the committee members had refused to properly consider "whether the ten policemen who told us they didn't hear a single scream of a woman beaten to death for 14 minutes, whose neighbors were all awake, are lying."

Added Habib pointedly: "And yes, they are lying."
Jewish businessman wants to buy 800-pound Nazi eagle and swastika and blow it up
A Jewish businessman has offered to buy an 800-pound eagle and swastika crest from a former Nazi ship that is sitting in a Uruguay warehouse and explode it into "a thousand pieces."

A private expedition recovered the 6-foot-tall Nazi swastika and eagle crest in 2006. It had been affixed to the front of the Admiral Graf Spee Nazi warship, which was scuttled by its captain when confronted by British ships in a Montevideo harbor in December 1939.

After its recovery, the eagle was briefly shown to the public in Montevideo, sparking controversy. Germany criticized the display of "Nazi paraphernalia" and the eagle was moved to a naval warehouse. It was nearly put up for auction, but the head of the Uruguayan Jewish Committee and others objected, arguing that it could end up in the wrong hands. It was reportedly offered to Israel's Yad Vashem Holocaust museum, which rejected it.

In 2019, a Uruguayan court ruled that the government must auction the crest, and that the proceeds must go to the investors behind the team that recovered it. Past reports claimed that buyers had floated offers in the tens of millions of dollars.

Argentine Jewish businessman Daniel Sielecki, 64, who now lives in Uruguay, told a local news site that he wants to buy the eagle — and subsequently destroy it — to keep it out of the hands of neo-Nazis.

"Once I have it in my possession, immediately I will blow it into a thousand pieces," he said. "Every piece that results from the explosion will be pulverized… There will be nothing left."
Holocaust survivor leads Munich's Jews, while living under police guard
Walking alongside two young men around this city's main synagogue, Charlotte Knobloch looks like a Jewish grandmother enjoying a stroll with her grandsons.

Knobloch, the 89-year-old president of the Jewish Community of Munich and upper Bavaria and likely the only Holocaust survivor leading a large Jewish community today, is indeed a grandmother of seven. But the men are not related to her.

They are police officers belonging to a security detail that was assigned to her years ago in connection with threats on Knobloch's life by neo-Nazis.

One of the best-known Jews living in Germany today, Knobloch's personal life story is intertwined with the unlikely revival of German Jewry after the Holocaust — and the growing uncertainty about its future.

She spoke about both narratives — the personal and the communal — in her direct and candid style during an interview with the Jewish Telegraphic Agency on a chilly morning last month outside her office, which was closed to outside visitors due to COVID-19 measures.

"This is the time we are living in," Knobloch said. "Antisemitism has always existed in Germany and beyond. It just moved to the background after World War II and has reemerged recently, hardened and ugly. That's why I have police protection."

Knobloch is also a specific target due to her penchant for speaking out against Germany's rising far right, including the Alternative for Germany party, or AfD. Created in 2013, it has since doubled its membership to 32,000 and garnered 10% of the vote in the 2021 federal elections.
Antisemitic Fliers Linking Jews to 'Anti-Vaxxers' Found at Seven Santa Monica Public Schools
A school district in Santa Monica, California, has denounced the posting of fliers linking Jews to the anti-vaccine movement at several elementary schools and middle schools, according to a local report.

"Santa Monica rejects bigotry of any kind and antisemitic rhetoric, intolerance, harassment, and violence [has] no place in our schools or in our community," Santa Monica-Malibu Unified School District spokesperson Gail Pinsker said on Thursday. "We are deeply offended by the antisemitic posters, falsely and nefariously representing pro-vaccine propaganda found at several schools."

According to the Los Angeles Times, Thursday morning, staff at several schools discovered the fliers — which contained a red and green Star of David with "anti-vaxxer" written in white block letters — tacked on the walls, and in one instance, a crate of books. Another was posted to an electrical unit.

They were found at Edison Language Academy, Will Rogers Learning Community, Roosevelt Elementary School, McKinley Elementary School, Lincoln Middle School, and John Adams Middle School, and, the outlet said, taken down by the end of the day.

The report also said that the fliers listed a Kentucky phone number for an "Anti-Vax Reporting Hotline" purportedly run by the "Safer Tomorrow Organization."

"We are a group of parents and concerned citizens securing our children's future," said a text message from the number, responding to an inquiry by the Times. When prompted for more information, it generated an automated reply saying that the group is "starting to collect (but not act on) information on anti-vaxxers … That way we can work toward a solution together as a society."
Bocage's 6 charges include 2nd degree Arson, Possession manufacture firebombs, and criminal mischief over $1000. pic.twitter.com/HuBWZkB8Rh

— StopAntisemitism.org (@StopAntisemites) January 14, 2022
Amazon removes Nazi propaganda movies from its platforms following protest
Amazon has just removed 23 out of 30 Nazi propaganda films that were either for sale in Amazon's online portal or available for streaming on its Amazon Prime video network following a protest headed by the Simon Wiesenthal Center.

The anti-discrimination advocacy group Americans Against Anti-Semitism had first alerted the Simon Wiesenthal Center. SWC's Associate Dean and Global Social Action Director, Rabbi Abraham Cooper, wrote a letter to Amazon's CEO to Jeff Bezos to address the Nazi films that were available for sale or streaming in their entirety without any disclaimer or editorial content regarding its falsehood. The corpus included The Eternal Jew (1940) as well as films made by key Nazi propaganda director Leni Riefenstahl.

"These films should be viewed – if at all – in history class where educators can expose the lies of Nazi Germany, its violent racist ideology, and its genocidal hatred of the Jewish people. These films helped create and sustain Jew-hatred which directly led to the "Final Solution of the Jewish Question" and the mass murder of 6 million innocent Jews during WWII," stated Cooper.

The letter added: "In just a few days, January 20th will mark 80 years to the day that 15 German government Ministers of State, among them 8 PhDs and sons of clergy, voted unanimously to murder every Jew within reach of the Nazi Third Reich. In addition, January 27th will mark International Holocaust Remembrance Day, with formal ceremonies at the United Nations and Auschwitz."
This could not have been accomplished with out the advocacy of leaders like @RepLeeZeldin and @NMalliotakis as well as other organizations and public figures who joined our call without hesitation, demanding Amazon do the right thing. https://t.co/8TMptMxMem

— Dov Hikind (@HikindDov) January 14, 2022
Horrific - a group of freshman basketball players at a Kansas area high school were filmed performing Nazi salutes with a German song playing in the background during a hazing stunt.

The sheriff's office is investigating. pic.twitter.com/BdMboDvEGO

— StopAntisemitism.org (@StopAntisemites) January 14, 2022
In London, the world's oldest Holocaust archive is still collecting material
There are two sketches of Philipp Manes, a leading early-20th-century German-Jewish businessman, in the notebooks that he kept with him during his two-year imprisonment at the Theresienstadt transit camp.

Both are drawn shortly before Manes was deported to Auschwitz in October 1944, and could not be more different. One portrait shows Manes as an old man with tired eyes and sagging skin. The other models him as a heroic Goethe-like figure, with an accompanying dedication that describes him as "the cultural pioneer of Theresienstadt."

That's because during the difficult years that Manes spent at Theresienstadt, he became the fulcrum of an unlikely cultural flowering of dozens of Jewish intellectuals. Manes hosted over 500 lectures, plays, and musical performances, bringing together many of Europe's best and brightest Jews for brief moments of normalcy in the ghetto.

His notebooks, which offer rare insight into lived Holocaust life, are just some of the over one million documents held in London's Wiener Library, the world's oldest Holocaust archive.

"These are completely unique documents," said Toby Simpson, the library's director, as he leafed through the pages of one of Manes's bright floral fabric notebooks.

Simpson had meandered through the Wiener's archive and wheeled apart two metal shelves in the basement of the narrow archive, which sits tucked between two other brick buildings in central London's busy Russell Square, almost hidden to most passersby.

The shelves part like the Red Sea to reveal stacks upon stacks of neatly filed and coded boxes that chart in meticulous detail the rise of antisemitism in Germany from the 1920s onward, and its tragic aftermath.