From Ian:
Melanie Phillips:
The pathology of evil
As the funeral was being held in the Israeli town of Kiryat Gat today for five year old Ido Avigal, whose mother and sister were wounded in the rocket strike from Gaza, Palestinian war criminals fired projectiles at the town forcing the mourners to take cover. According to the Kan public broadcaster, the timing of the rocket fire was clearly aimed at disrupting the funeral since Kiryat Gat has not been a regular target during the current fighting.

This was a war crime. All two thousand or so missiles that the Arabs have been raining down at Israel from Gaza over the last week are war crimes because they are intended to murder civilians. Hamas and their fellow jihadi attackers are guilty furthermore of a second set of war crimes in using their own civilians as hostages and human shields by deliberately siting their missile launchers, ammunition dumps and other infrastructure of war in and around apartment blocks, hospitals and schools.

Yet in most of the media coverage in Britain and America, there is virtually no mention of these Palestinian war crimes. Instead, Israel is being presented as the wanton slayer of Palestinian children.

The Hamas-run health ministry today put the Gaza death toll at 119, of whom 27 were minors.

Israel has consistently said that about one third of the now almost 2,000 Hamas rockets aimed at Israeli civilians in recent days have fallen short and landed in Gaza, some of them killing Palestinians.

Now Hamas itself has admitted that its own rockets have been killing its own people. The Gaza NGO "Defence for Children International - Palestine" says that eight Palestinians, including two children, died in a Hamas rocket attack. And on Tuesday alone, according to Palestinian NGOs, Hamas rockets killed 16 Gazans including eight children.

Yet British and US media have been misleading the public into believing that the entire Gaza death toll is the result of Israeli strikes. Not only is this media falsehood inflaming general anti-Israel sentiment, but it is also exacerbating the hysterical, paranoid and even murderous hatred of Israel among Muslims.

The media is refusing to acknowledge the fact that, far from bombing civilian targets indiscriminately as it implies, Israeli forces are going to extraordinary lengths to avoid unnecessary loss of civilian life.
Avi Bell and Eugene Kontorovich (WSJ):
Almost Nothing You've Heard about Evictions in Jerusalem Is True
The narrative of Israel's critics connects Hamas' current onslaught to eviction proceedings in Israeli courts concerning a few properties in the Jerusalem neighborhood of Sheikh Jarrah.

The truth about Sheikh Jarrah is that it involves an ordinary property dispute between private parties. The Jewish claimants' ownership of the few plots of land has been confirmed repeatedly in court, following laws that apply equally regardless of ethnicity. Israeli courts have gone out of their way to avoid evicting the Palestinian residents who haven't paid rent for half a century.

In the case now before Israel's Supreme Court, the owner is an Israeli corporation with Jewish owners whose chain of title is documented back to an original purchase in 1875. Until 1948, the Sheikh Jarrah neighborhood was home to both Jewish and Arab communities. Then Jordan invaded Israel and occupied half of Jerusalem, expelling every one of its Jewish inhabitants and seizing their property.

This case has nothing to do with ethnicity or religion. The only discrimination in the legal treatment of Sheikh Jarrah property is historic, by Jordan, and against Jews to the benefit of Palestinians.

The plaintiffs have spent four decades in court seeking to recover possession of the properties. In the latest lawsuits, the courts ruled that four of the eight defendants were squatters with no legal rights to the land, and the remaining four were descendants of tenants who had never paid rent. Nevertheless, Israeli courts have treated the Palestinians as "protected tenants," and would shield them from eviction indefinitely if they paid rent. They have refused to do so.

Israeli courts adjudicate property disputes in Jerusalem between Arab parties, or by Arabs against Jews, with no protest. There is only one objection in this case: the owners are Jews. The manufactured controversy this time is an attempt to pressure Israel effectively to perpetuate Jordan's ethnic cleansing - in the name of human rights.
Richard Kemp:
Trumpets and Tank Engines: A Turning Point in Gaza?
Hamas is no match for the IDF and could be quickly and much more cheaply defeated by blunt and crushing military force were it not for one thing — the Israeli need to minimise loss of civilian life. Hamas know that.

Over many years of conflict in Gaza, the majority of the world's media have enthusiastically reported the deaths of Palestinian civilians as though they were the deliberate object of Israel's callous and uncaring way of war. This blatantly false propaganda has been taken up by Hamas supporters and "useful idiots" in the West.... Human rights groups around the world have been doing the same.

The wilful ignorance combined with malice has always been breathtaking. Every commission of inquiry determined Israel's guilt before it even met for the first time.

Every debate and vote has overwhelmingly and of course falsely affirmed Israel's supposed war crimes and crimes against humanity. Meanwhile Hamas's actual multiple war crimes have been brushed aside.

[T]he IDF did all they could to ensure minimum loss of civilian life by selecting targets where the lowest levels of innocents would be harmed.... As in previous conflicts in Gaza the IDF has made radio broadcasts in Arabic, sent SMS messages and even phoned civilians inside the strip to warn them of impending strikes.... Gazans have given interviews confirming this.

Many in the media, human rights groups and international bodies have rushed to characterise all civilian casualties (other than those inflicted by Hamas of course) as war crimes. But the Geneva Conventions disagree. Inflicting civilian casualties is not illegal provided a military operation is necessary for the prosecution of a war, they are not disproportionate to the planned military gain and that combatant commanders do not intentionally target civilians while doing all they can to avoid hitting them.

The media takes reports from the Gaza health ministry as authoritative and objective. That is disingenuous and they know it. The health ministry is controlled by Hamas and follows their every order.

Despite all of this, as the media unceasingly show us, the real victims in this campaign have indeed been Gaza civilians. But they usually get the cause wrong. Every one is due to Hamas's unprovoked aggression against Israel. None would have occurred without it.

If Western governments, international bodies and human rights groups are genuinely interested in avoiding suffering in Gaza, they should start now, striving to end Hamas's reign of terror rather than support it by parroting their baleful narrative.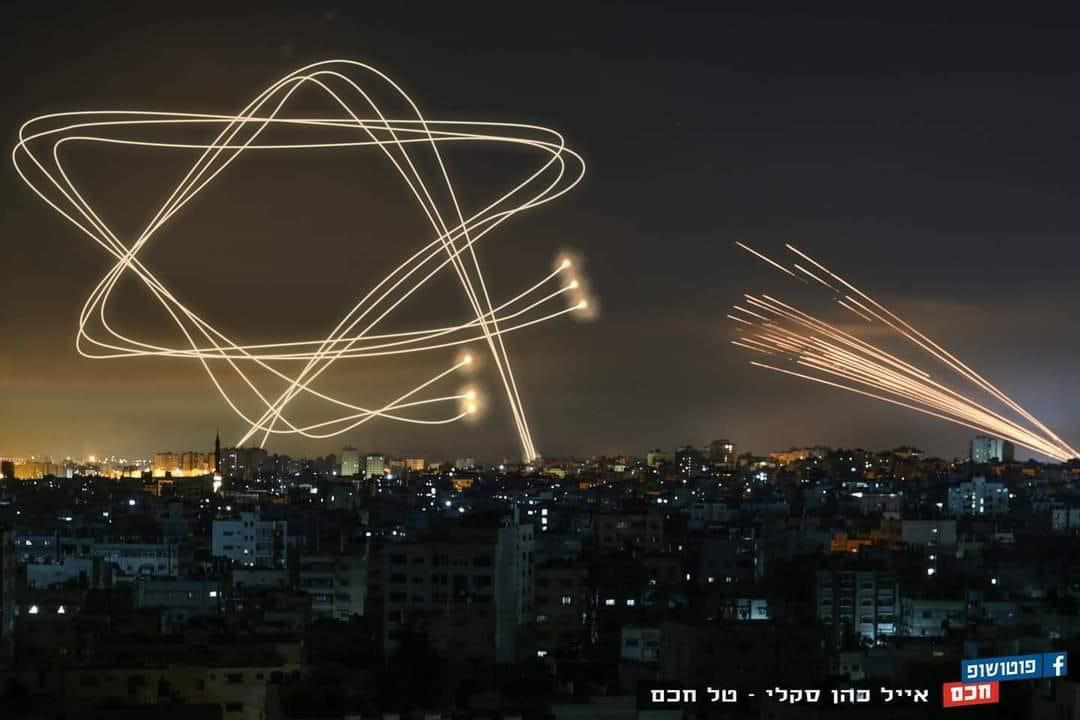 Why is the most interesting analysis of Israel not on the BBC?
Also on Thursday, elderofziyon.blogspot.com asked why are there so many Palestinian casualties in Gaza. He didn't put this down to Israel's military superiority. It's not even because of IDF mistakes. "Most of the time," he writes, "it is because a terrorist operative is in the house — either because he is a member of the family, sometimes it seems because he is using them as human shields. Other times it is because of Hamas rockets falling short. Sometimes it is because the IDF targeted a legitimate target that had a larger cache of explosives than was thought and it caused far more collateral damage than expected."

Then there is the role of the UN, the Gaza Health Ministry and the human rights NGOs in Gaza, to whom the mainstream media often turn as allegedly impartial observers. The usually reliable Ros Atkins on the BBC's Outside Source, tweeted, "150k views for our explainer on why the situation between Israel and the Palestinians has escalated now." His video was clear and unbiased, but then he got to the unrest at the Al Aqsa Mosque and quoted Rupert Colville, UN High Commissioner for Human Rights: "Tear gas, hand grenades, sponge-tip bullets, physical force, in some cases unwarranted, disproportionate or indiscriminate."

Colville forgot to mention Hamas. And Atkins forgot to say that UN human rights spokesmen always criticise Israel. They are not impartial. It would be heresy for a BBC presenter to ever question, let alone criticise, anyone from the UN or any NGO.

Or this from Emily Maitlis on Newsnight, interviewing an Israeli spokesman, "The root problem is Israel's occupation in a system which you have heard human rights groups call out as discriminatory persecution." How, Ms Maitlis, do human rights groups describe what Hamas does to ordinary Palestinians? Any "persecution" there at all?

Compare this with Elder of Ziyon, who argues that, "the Gaza Health Ministry and the 'human rights' NGOs in Gaza (PCHR and Al Mezan) downplay any mention of terrorist casualties and often call terrorists 'civilians' when they report the circumstances of those who have died." He singles out Ken Roth of Human Rights Watch, "tweeting against Israel incessantly, often with lies, and only reluctantly saying anything bad about Hamas once in a while".

Why is the best analysis of the causes of the current conflict coming from outside the mainstream media? Because they don't trust the UN and the NGOs. They're not interested in moving their readers but in trying to explain what's going on. They think the Palestinians are split into a number of factions who hate each other and will do anything to avoid peace or reconciliation. And this includes using their own civilians, mothers and children, as human shields. Any chance of seeing that on the BBC?
FDD:
Tehran's Terror Proxies in Gaza Escalate Attacks on Israeli Civilians
Mohammed Deif, the military chief of al-Qassam Brigades, gave the order to use the Ayyash in an attempt to stop international airlines from operating in Israel. The IDF has attempted to kill Deif numerous times, including in 2014.

Al-Qassam Brigades also employed other rockets, including the SH-85, J-80, A-120, S-40, and Q-20. The numbers in their names normally indicate their maximum ranges in kilometers.

The terror group launched A-120 rockets at Jerusalem on Monday, marking the first time Hamas has targeted the city with rockets since 2014. The rockets hit a home but did not cause any injuries. The SH-85 was used against Ben Gurion International Airport on Wednesday, according to the group.

The A-120 is named for Raed al-Attar, and the SH-85 is named for Muhammad Abu Shamala – both al-Qasssam Brigades commanders killed by the IDF.

For its part, PIJ claimed it launched 100 rockets against Tel Aviv, Ashdod, Beersheba, and other cities. One of those was Ashkelon, an Israeli city near Gaza on the Mediterranean Sea. PIJ claimed that it launched Badr-3 rockets at the city of approximately 140,000 people.

Hamas and PIJ have developed many of these rocket capabilities with the help of the Islamic Republic of Iran. That is an awkward fact for the Biden administration, which is currently engaged in negotiations that may result in an agreement with Tehran that provides billions of dollars in sanctions relief and has no provisions to restrict the regime's support for terrorist groups.

Regardless, Israel today is confronting rocket and missile threats that provide a preview of the indirect fire threats that American forces will face in the future. For the sake of both Israeli and American security, Washington and Jerusalem would be wise to strengthen their military research and development efforts to stay ahead of growing threats.
How Israelis Now View a Two-State Solution
Most Israelis - even those who would like to see a two-state solution - do not view it as remotely possible, at least not for the foreseeable future. Much too often, Israel's friends fail to understand how events that traumatize the country - such as the ones the country is currently experiencing - are not simply erased or forgotten when they end. This all has an impact on how Israelis look at the world.

People just don't forget missile alert sirens every few minutes sending them scurrying to shelters, they don't forget the insecurity felt when running to get their kids into a safe room, they don't forget the sense of helplessness that accompanies it all. Nor do they forget that some of their neighbors sided with their enemies and turned on them.

Hamas has so far fired more than 2,000 rockets indiscriminately at Israel, causing 11 deaths, injuring dozens and causing substantial harm to property. Imagine what things would look like if there were no Iron Dome.

Some abroad wonder what happened to the Israel that they remembered and idealized, the Israel of the kibbutzim, Gold Meir, Moshe Dayan and Yitzhak Rabin. Reality intervened - a tough and often brutal reality that forced people to adjust their view, to reassess what they thought was and was not possible. Israelis adjusted their thinking in the face of changing reality. That tough and brutal reality is hitting again now with unusual intensity and will shape the psyche of the nation for years to come.
Israeli PM @Netanyahu on escalation of airstrikes against Hamas: "I think any country has to defend itself, and we'll do whatever it takes to restore order and the security of our people in deterrence." pic.twitter.com/wZCQM78YYh

— Face The Nation (@FaceTheNation) May 16, 2021
????????????????????????????????????????????????????????????????????????????????????????????????????
Thank you for resolutely standing with ???? and supporting our right to self defense against terrorist attacks.

— Benjamin Netanyahu (@netanyahu) May 15, 2021
It's quite the thing to watch this White House swat down the squad like an annoying fly and the media pretend to be completely disinterested in all of it because of Liz Cheney or something. https://t.co/4F6W6HCPYg

— Stephen L. Miller (@redsteeze) May 16, 2021
Hamas attempting to hit Tamar offshore gas rig with rockets
During the past week, the Hamas terror group has fired dozens of rockets toward Israel's Tamar natural gas rig, which was drained of fuel and temporarily taken offline at the start of the fighting, The Times of Israel learned Sunday.

None of these rockets came close to striking the rig, which is protected by a ship-borne Iron Dome anti-missile battery and other defensive systems. As rockets produced in the Strip are not precision-guided munitions, they are highly unlikely to ever hit the rig, an exceedingly small target to hit from the coast.

Unmanned aerial vehicles carrying explosives, like the ones shot down by an F-16 fighter jet over the sea last week, could more effectively target the rig, requiring the Israeli Navy's considerable air defenses.

Overall, the navy has successfully prevented all of Hamas's attempts to use its naval capabilities against Israeli targets at sea and onshore. The IDF has also destroyed most of the terror group's naval infrastructure and weaponry over the past week, including a number of autonomous submarines that Hamas has developed in recent years, each capable of carrying 30 kilograms (66 pounds) of explosives and guided by GPS, though the military believes that several more of the weapons may still be in Hamas's possession.
Another Iron Dome vs. Hamas missiles pic by @yehonk pic.twitter.com/lxI2yua8yV

— Amichai Stein (@AmichaiStein1) May 16, 2021
Will the @UN remember today that if they lived in Israel, 70% of their friends and family would be running to bomb shelters too? pic.twitter.com/uWkc6qVcxv

— Israel Defense Forces (@IDF) May 16, 2021
Fighting a terrorist organization that operates within civilian areas isn't easy. Watch as IDF pilots call off a strike because children were there: pic.twitter.com/N8ycwqwgck

— Israel Defense Forces (@IDF) May 16, 2021
This is the damage caused to an Israeli home by just ONE of the 2900 Hamas rockets fired from Gaza into Israel.

Israelis are under attack. We will continue to defend them. pic.twitter.com/RmKgP0Tn71

— Israel Defense Forces (@IDF) May 16, 2021
Israel's deceptive 'surprise attack' an 'absolute body blow' to Hamas (video)
Retired British Army colonel Richard Kemp says in his entire military career he's never known of such an "extraordinary" surprise attack triggered by "deception" like the Israelis conducted in Gaza by duping the world. On Friday the Israel Defence Forces sent out a tweet which said air and ground troops were "currently attacking in the Gaza Strip". Shortly after the Israel Defence Forces sent a clarifying statement which said "there are currently
IDF releases footage of the bombing of the "metro tunnel" which is an extensive tunnel network built by Palestinian militant groups in #Gaza. #Israel pic.twitter.com/FuuLKL7dLq

— Joe Truzman (@Jtruzmah) May 16, 2021
Webinar: The New Palestinian Violence Against Israel
The Center for Security Policy held an important webinar on May 14 to discuss the recent Palestinian violence that is posing the worst challenge to Israel's security – both externally and internally – in decades.

The purpose of this webinar was to provide on-the-ground and in-depth analysis of this crisis facing one of America's most important and closest allies so our viewers could fully understand the seriousness of this situation and to counter the incredibly biased, anti-Israel coverage of this crisis in the mainstream media.
Wide-scale Hamas rocket barrage scores direct hits in Ashkelon, Ashdod
Hamas rocket barrages on southern Israel continued Sunday with almost 300 projectiles launched at Israel from the day before, 120 on Saturday night alone.

No one was injured but rockets slammed into buildings in Ashkelon and Ashdod. In Ashkelon, a rocket scored a direct hit on a synagogue, causing extensive damage.

Magen David Adom treated 66 people injured by rocket fire while seeking shelter, and in Jewish-Arab riots between Saturday and early Sunday morning and 282 people since Monday.

A few minutes later, a massive barrage was launched towards the Israeli south, with one rocket landing directly on a synagogue in Ashkelon. Video footage from the scene showed Israelis praising God for the "miracle" that the rocket missed the Torah scrolls by centimeters.

Two more rockets which hit Ashkelon destroyed five cars and a house. Another rocket reportedly hit a house which was under construction in Ashdod. No injuries were reported in either strike.

Another rocket reportedly landed near a supermarket in Beersheba during the Sunday afternoon barrage. No injuries were reported in that incident as well.

Hamas said it launched the barrage towards Tel Aviv in response to "the massacre of women and children at the Shati refugee camp."
Synagogue in Ashkelon took at direct hit. The rocket went through the rabbi's apartment next door.https://t.co/TMfImV1s4H pic.twitter.com/FoE0B3Vxf5

— Trey Yingst (@TreyYingst) May 16, 2021
Israel, the media and the stakes in the new palestinian Arab war against Israel @CarolineGlick https://t.co/NURDjieZjV

— Avi Abelow (@AviAbelow) May 16, 2021
'Orwellian lefty lunacy' says Israel should 'allow citizens to be terrorised'
???? ????? ????? ????? ????? ????? ?? ?????? ????. ?? ?? ????. pic.twitter.com/hcChbB1ynh

— ???? ?????? Yossi Elituv (@yoelituv) May 15, 2021
?? ????? ??????? ??? ??? ??????? ????? ????? ???? ???????? ???? ????? ???? ?????? ..????pic.twitter.com/JIlC6kHc6A

— Lorena Khateeb | ?????? ???? (@kh_lorena) May 15, 2021
NEW podcast | Biden's Mission to Realign the Middle East@AcrossTheBay and @Doranimated join @CliffordDMay to discuss why it seems that Pres. Biden is attempting to establish a "new Middle Eastern order" that sees the #IslamicRepublic as a primary partner. https://t.co/chJihtRPAU

— FDD (@FDD) May 15, 2021
Please consider making a donation that will be used to buy and hand-deliver snacks to our #IDF brave soldiers >> https://t.co/xVWcZbWgrv

— Im Tirtzu (@IMTIzionism) May 15, 2021
PMW:
The blood spilled for [your] sake is insignificant. Our lives are for your sake, O Jerusalem" – PA TV host promotes the violent riots
In a broadcast on the violent Arab riots in Jerusalem, the official PA TV host encouraged more violence and urged Palestinians to "sacrifice" themselves for Jerusalem. In an implicit call to Palestinians to seek martyrdom-death, the host stated that "the blood spilled for [your] sake is insignificant. Our lives are for your sake, O Jerusalem":
Official PA TV host: "Because the hearts and eyes yearn for Jerusalem, because Jerusalem is the capital of the independent Palestinian state… and because the hearts of not just the Palestinians alone but of all the Muslims and Arabs have connected to it: Therefore, the blood spilled for its sake is insignificant. Our lives are for your sake, O Jerusalem. Our lives, all we have, are for your sake, O Al-Aqsa Mosque."

[Official PA TV, May 11, 2021]

In addition, Fatah today released a video using a speech from yesterday by PA and Fatah Chairman Abbas to incite more violent riots. In the speech, Abbas stated that Israel has "gone too far" and vowed that Palestinians in the Sheikh Jarrah neighborhood of Jerusalem "won't surrender" and "won't calm down":
PA Chairman Mahmoud Abbas: "They've gone too far! Leave us alone! Get off our chests! Get off our chests! Get off our chests! We'll continue to be a thorn in your sides. The Sheikh Jarrah [neighborhood of Jerusalem] won't leave, won't surrender, won't calm down, and won't be silent."

[Facebook page of the Fatah Commission of Information and Culture, May 13, 2021]
Six police injured in Sheikh Jarrah ramming attack as riots continue
Seven officers, including Israel Police and Border Police, were injured in a ramming attack at a police checkpoint in the east Jerusalem neighborhood of Sheikh Jarrah on Sunday, Israel Police reported.

Police added that the driver of the vehicle, a resident of east Jerusalem, was quickly shot and killed by an officer after the attack.

One officer was lightly injured by friendly fire. Haaretz reported she had been shot in the leg. Two officers were evacuated from the scene in moderate condition.

Violence between Jews and Arabs continued across Israel Saturday night and Sunday as police and Fire and Rescue services struggled to respond to the volume of incidents.

The Shin Bet (Israel Security Agency) in cooperation with Israel Police arrested dozens of suspects in the past few days accused of attacking Israeli citizens, the agency announced Sunday morning. Multiple suspects are currently being questioned by the Shin Bet in relation to these incidents.

A resident of southern Israel was arrested on Sunday on suspicion of setting up and running multiple groups on social media, in which calls were made to perform violent acts against Arab citizens across Israel, as retribution for rising violence in cities with a largely mixed Jewish and Arab population.
IDF: Palestinian man attempts to ram soldiers with car, is shot dead
The Israel Defense Forces said soldiers opened fire at a Palestinian man who was attempting to commit a car-ramming attack near Dahariyya Junction in the southern West Bank on Saturday night.

According to the Palestinian Authority health ministry, the man, who has yet to be publicly identified, died of his wounds.

There were no reports of injuries among the Israeli soldiers.

Violence in the West Bank has increased since terror groups in the Gaza Strip began firing rockets at Israel on Monday, setting off the worst flare-up of Israeli-Palestinian fighting in seven years.

The IDF said Friday that forces shot and killed a Palestinian assailant who attempted to attack a soldier at the entrance to a military post near the West Bank settlement of Ofra, north of Ramallah. There were no reports of Israelis hurt in the incident. The suspect first attempted to ram the soldier stationed at the military post with his vehicle, and then got out and tried to stab him, the military said.
Al-Azhar Scholar Ahmed Omar Hashem Calls for an "Islamic Deterrence Force" That Will Extract Jerusalem from the "World's Foreign Vagabonds," Cites Prophecy about Muslims Killing Jews, Adds: "What Was Taken by Force Will Only Be Restored by Force" #Antisemitism #Gaza #Jerusalem pic.twitter.com/jZWgozNjFx

— MEMRI (@MEMRIReports) May 16, 2021
Kuwaiti Islamic Scholar Tareq Al-Suwaidan Blasts "Defeatist" Arab Countries on Al-Jazeera: "Shut Up and Let the Mujahideen Do Their Work;" The Muslims Will Conquer Rome, Dominate the World Again @TareqAlSuwaidan #AlJazeera #Gaza #Israel #Palestine #aljazeeraunderattack pic.twitter.com/bN8sHnLudK

— MEMRI (@MEMRIReports) May 16, 2021
Gaza Just Iran's Warm Up? Hezbollah Vast Missile Arsenal Hidden Among Civilians
Iranian support for Hezbollah's precision-guided missiles
Weapons smuggled into Lebanon by air, sea and land mainly from Iran and Syria. From Iran they come through the three routes and from Syria they come via the land. Sometimes the arrival of the weapons is done in a combination of the routes. The integration is usually carried out on flights carrying weapons from Iran to Syria and from Syria the weapons are transported by land to Lebanon.

Beginning in 2013, under the auspices of the Syrian civil war, Iran began delivering precision-Iranian missiles through the "land corridor" from Iran to Syria, with Hezbollah in Lebanon being the final destination. The responsibility for implementing the transfer of the missiles was assigned to the Lebanese corps of the Quds Force, which is subordinate to the Islamic Revolutionary Guards Corps (IRGC). This effort lasted for about two years, until the year 2015, when the vast majority of consignments were thwarted by air force activity.

In light of the failure, Iran decided to change its modus operandi, and in 2016, began to upgrade local Syrian manufactured missiles at the SARS Institute. However, most attempts to transfer these missiles from Syrian soil to Lebanese soil destined for Hezbollah were also thwarted. In 2018 there was a change in the Iranian perception, determining that the manufacturing precision missile installations would be transferred to Lebanese soil on the assumption that Israel would not attack them. The "raw materials" for the project were transported via the aforementioned three routes: the land corridor, the maritime route and by air (for example, via direct "civilian" flights from Iran to Beirut).

Hezbollah's growing arsenal
Hezbollah's intense involvement in the Syrian civil war has enabled it access to many types of weapons, including advanced Russian-made weapons from Syrian army weapons depots. Achieving accessibility also to anti-aircraft artillery arrays. Hezbollah may have trained on the SA17 and SA22 air-defense artillery batteries in Syria and these batteries may have found their way into Lebanon.

The finding of the report released on May 6 have gained urgency in the wake of this week's murderous rocket offensive launched from Hamas-held Gaza. In the latest Palestinian escalation, terrorist groups have shown their capability of hitting targets beyond southern Israel. They fired more than 2,541 rockets aimed at Israeli towns and cities, including Jerusalem and Tel Aviv, killing 10 Israelis and wounding over 1,500.

On Friday, the Israeli military reportedly killed an Hezbollah terrorist in a counterstrike after three rockets were fired into Israel from Hezbollah-held southern Lebanon. "Three missiles were fired at Israel from Syria Friday evening, hours after the Lebanese Hezbollah terror group said one of its members was killed by Israeli fire during a donnybrook on the border," the Times of Israel reported.

The Israeli military is well aware of the Iran-Hezbollah axis ramping up its terrorist infrastructure in Lebanon and Syria. In recent months, the Israeli air force has repeatedly struck terrorist targets in the north.
How much does Hamas's rocket arsenal cost?
Inbar noted a statement by Hezbollah leader Hassan Nasrallah in December 2020 when he said, "Most of the weapons, missiles, facilities that Palestinian resistance groups have in Gaza are supplied by the IRGC Quds Force. The Islamic Republic used its diplomatic relationship with Sudan to establish a weapon factory for Gaza in Sudan."

He also cited an interview by Hamas chief Ismail Haniyeh last May when he stated, "I am particularly specifying the Islamic Republic of Iran which has not faltered in supporting and funding the resistance financially, militarily, and technically. This is an example of the Republic's strategy that was established by Imam Khomeini."

Even if cost cannot slow them down, given that Hamas has already used up a few hundred long -range rockets to fire in the direction of Tel Aviv and central Israel, might they soon run out of the capability to hit Israel in these crucial spots?

Both Rubin and Inbar were dismissive, saying that even IDF intelligence at best has imperfect estimates.

Rubin noted that the IDF had not known Hamas had a rocket which could reach the Eilat area until it was used.

They said they were confident Hamas had plenty more long-range rockets to fire on Tel Aviv and central Israel, with the proof being that at the tail end of every recent Gaza war, they were able to fire some rockets anywhere they wanted.

Accordingly, they suggested that Hamas might be able to keep up some amount of regular rocket fire on Tel Aviv and central Israel for a period of weeks.
1. Updated chart of Hamas' rocket arsenal
2. New chart on the rockets used by Palestinian Islamic Jihad pic.twitter.com/06Zl7J6nWo

— Fabian Hinz (@fab_hinz) May 15, 2021
Hamas Rockets Are Killing Palestinians Too
Israel insists that the airstrikes on Saturday which destroyed the Al Jala tower in Gaza, which housed offices of Al Jazeera and the Associated Press, did not target a "media center" as was widely reported. Their intelligence revealed that the tower was used by Hamas, and to a lesser extent by Islamic Jihad, for three purposes.

First, it housed the offices of their military intelligence, which were used for military purposes against Israel. Second, Hamas' research and development were undertaken there, with their experts operating to develop military weapons to use against Israel. Third, there were "highly advanced technological tools in or on the building which Hamas has used in fighting against" Israel.

IDF spokesman Lt.-Col. Jonathan Conricus explained that "out of respect to civilian non-combatants and journalists," notice was given of the impending airstrike, despite that giving Hamas and Islamic Jihad time to salvage some of their equipment. Hamas does everything it can to embed its own infrastructure within civilian infrastructure. And some of the targets Israel is attacking are indeed houses or apartments.

Since Monday, Israel has sustained 2,800 rocket attacks from Gaza with larger warheads and extended ranges. Four million Israelis are now in the range of Hamas rockets. So far, 430 Palestinian rockets have fallen short, landing inside Gaza. Hamas is not only murdering Israeli civilians, but also innocent Gazans. Naturally, Hamas blames the deaths on Israel, rolling the numbers into the tally they provide.
IDF releases footage showing the targeting of rocket launchers in #Gaza. #Israel pic.twitter.com/RbfevESxFM

— Joe Truzman (@Jtruzmah) May 16, 2021
Leader of Hamas Ismail Haniyah is currently hiding in Capitol of Muslim Brotherhood Qatar, giving a huge speech thanking Qatari leadership & prince Bin Tamim for their support to terrorist Hamas!

What a coward! Qatar MB and @Aljazeera have long history of supporting terrorists https://t.co/3NssZViHMA

— Sarai (Sarah Idan) Miss Iraq (@RealSarahIdan) May 15, 2021
IDF published footage of an airstrike against a building they say was an al-Qassam Brigades intelligence headquarters. #Gaza #Israel pic.twitter.com/k3eaCQOey3

— Joe Truzman (@Jtruzmah) May 16, 2021
Israel Advocacy Movement: Antisemitic chants throughout Europe's capital cities
Responding to Senator Bernie Sanders
In the The New York Times (May 14), US Senator Bernie Sanders wrote an essay entitled "The US Must Support an Evenhanded Approach in the Middle East" (and, unusually, 24 hours later, retitled "The US Must Stop Being an Apologist for the Netanyahu Government").

Whatever the title, the thrust of the senator's comments remains exactly the same. Given the timing, this presumably means an appeal to the United States to move to the 50-yard line in the latest round of Hamas-triggered conflict with Israel. Forgive me, an evenhanded approach?

To become evenhanded between the aggressor and the victim?

Between the arsonist and the firefighter?

Between the tyranny and the democracy?

Between Iran's proxy and the country Iran seeks to annihilate?

Between the group initially designated as a terrorist organization by the Clinton Administration and the staunch American ally?

Between the group that calls for "Death to America" and the country that built a memorial to the 9/11 victims?
Of course. As #IsraelUnderFire, Bernie Sanders (@SenSanders) goes to shill for #Hamas in the @nytimes!https://t.co/TpPWZ2RVN7

— Arsen Ostrovsky (@Ostrov_A) May 16, 2021
Passengers in London convoy filmed yelling: F*** the Jews, rape their daughters
A convoy of at least six cars was filmed driving down Finchley Road on Sunday, blasting their horns and screaming "F*** the Jews, rape their daughters."

In scenes reminiscent of the darkest days of Islamic State, three individuals could be seen standing up through the sunroofs waving Palestinian flags. The six cars, emblazoned with Palestinian flags on their bonnets and back windows, are seen stopping at traffic lights before driving on in the direction of Golders Green and the North Circular. They were later filmed near Brent Cross.

One male voice can be heard through a loudspeaker exclaiming: "F*** their mothers. Rape their daughters. We have to send a message."

The vehicles' licence plate numbers are not identifiable in the video clip. Jewish News has alerted Camden Council and the Metropolitan Police in the hope on-road CCTV cameras will identify the cars' owners.

A CST spokesperson said: "We have seen increasingly serious 'pro-Palestinian' antisemitic attacks and anti-Jewish intimidation across London on Sunday. This comes after three anti-Israel demonstrations in a week, each featuring swastikas and Jihadi anti-Jewish chants, all unchallenged as usual by the supposed "anti-racist" left."
This is in a very Jewish area of London, about ten minutes away from where I grew up.

"F**k the Jews"
"F**k their daughters"
"F**k their mothers"
"Rape their daughters"
"Free Palestine"

Tell me more about how anti-Zionism and antisemitism are totally unrelated. pic.twitter.com/ztjVVcEpQq

— (((Emanuel Miller))) (@emanumiller) May 16, 2021
In my home town, people who call themselves 'left wing' are chanting "From the river to the sea".

For the uninitiated, this is a call for the annihilation of the Jewish state and the Jews in it. It's an anthem of the world's only truly Nazi government, Hamas. For shame. https://t.co/VIgWxmPTMc

— Michael Taggart (@michael_taggart) May 15, 2021
Nine police officers are injured amid violent clashes with pro-Palestine protesters in London as 13 people are arrested after thousands marched on the Israeli embassy and activists burned Israeli flags
Nine police officers were injured and missiles were thrown amid efforts to disperse pro-Palestine protesters outside the Israeli Embassy in London on Saturday.

Thousands of people marched through the capital on Saturday to the gates of the embassy in Kensington, while protests took place in other cities across the UK and Ireland in solidarity with the people of Palestine.

The Metropolitan Police said nine people were arrested on suspicion of violent disorder in London, and a further four were arrested on suspicion of breaching the Health Protection Regulations.

The force said small pockets of disorder had followed a largely peaceful demonstration.

Protesters were seen scaling buildings, climbing on the gates of Kensington palace, setting off fireworks and clambering to the top of traffic lights outside the embassy.

A video showed that some clashed with police, with one officer shown on the ground injured while another man was arrested. A separate video showed people throwing drinks at officers stationed at the palace gates.
Jews assaulted during a pro-Israel protest in Toronto - watch
Several pro-Israel protesters were violently assaulted and injured by pro-Palestinian protesters at a counter-demonstration in Toronto on Saturday afternoon.

Video footage on social media filmed close to the site of the demonstration at Nathan Philips Square in downtown Toronto showed a gang of pro-Palestinian demonstrators violently attacking an elderly man. A number of them were masked.

The gang threw various objects and beat the man as well as other victims with various objects, the video footage showed.

According to the Centre for Israel and Jewish Affairs, "a group of protestors bearing a Palestinian flag swarmed and brutally assaulted a small number of pro-Israel demonstrators."

CIJA said that antisemitic statements were voiced by the perpetrators during the assault, according to witnesses.

At the time, dozens of pro-Israel activists were demonstrating near a crowd of several thousand pro-Palestinian supporters who were protesting against Israel's military operation in the Gaza Strip during the last week.

"We condemn in the strongest terms these brazen acts of assault, intimidation and hate targeting members of Toronto's Jewish community and supporters of Israel," said CIJA following the incident.
Toronto: Large lines of police keep the peace by separating pro-Israel & anti-Israel protesters. pic.twitter.com/PoNjlb3y1l

— Andy Ngô (@MrAndyNgo) May 16, 2021
Pro Palestine protestors beat an elderly Jewish man in Canada. They also sexually assaulted a Jewish girl (whom I just spoke with). This is not normal. pic.twitter.com/aSSdW9NAHN

— Eli ?? (@EliKohn3) May 16, 2021
Breaking: At the #antifa anti-Israel direct action march, they tried swarming and attacking a California Highway Patrol vehicle on the road. They ignore orders to get out of the way. pic.twitter.com/8fUqrqdRFN

— Andy Ngô (@MrAndyNgo) May 15, 2021
Protesters in London today chant in Arabic a battle cry that translates to, "Jews, remember Khaybar, the army of Muhammad is returning." It refers to the Muslim massacre of Jews of the town of that name in 7th century Arabia. pic.twitter.com/fuReDQVbBx

— Andy Ngô (@MrAndyNgo) May 15, 2021
For many participants in the Anti-Israeli demonstrations, it's not a matter of Israel's actions in Gaza, but rather Israel's existence. Literally. pic.twitter.com/Us2aK0QVGd

— Elad Simchayoff (@Elad_Si) May 15, 2021
Some videos from yesterday's 'peaceful' protest in London.

Why didn't these make the news? pic.twitter.com/3nhAFGKGL8

— Corbyn in the Times / Crime from Times Past (@TimesCorbyn) May 16, 2021
Violence broke out outside the Israeli Embassy in London as a large team of police push back violent protesters part of Palestine direct action event. pic.twitter.com/o53OtPTYkt

— Andy Ngô (@MrAndyNgo) May 15, 2021
Pro Palestine protestors beat an elderly Jewish man in Canada. They also sexually assaulted a Jewish girl (whom I just spoke with). This is not normal. pic.twitter.com/aSSdW9NAHN

— Eli ?? (@EliKohn3) May 16, 2021
Arsenal sponsor in urgent talks with club over Palestine post by midfielder ElNeny
The sponsors of Arsenal are holding urgent talks with the club after midfielder Mohammed ElNeny controversially posted his support for Palestine.

As tensions escalated between Israel and militant groups in Gaza, the Egypt-born player, who has more than 4.8 million followers on Twitter, posted: "My heart my soul, my support for you Palestine."

The post provoked anger from Arsenal's Jewish fans because it included an image called 'Palestine Lives Matter' which featured an outline of Israel filled with pro-Palestine images.

Contacted by Board of Deputies official Tal Ofer, Arsenal sponsors the Lavazza Group, said: "We'll immediately reach out to Arsenal to remark we are concerned about the club associated with such a message.

"Content of this post is totally not aligned with our company values. Lavazza Group is fully committed against racism and antisemitism."

Mr Ofer also contacted Arsenal's other key sponsor Adidas and said it was disappointing they had not responded. The JC also contacted the high street giant for its view.

In a statement to the JC, Arsenal defended its player, saying Mr ElNeny was "entitled to express (his) views" but added they would be "speaking to Mo" about the post so he "understands the wider implications".
"Can't launch rockets at civilians. Can't blow up public buses. Can't use tunnels to infiltrate towns and murder people. WHAT ELSE DO YOU EXPECT THEM TO DO???" https://t.co/bnIFSkABDC

— Noam Blum ?? (@neontaster) May 16, 2021
Israel showed US 'smoking gun' on Hamas in AP office tower, officials say
Israel shared intelligence with the US showing how Hamas operated inside the same building with the Associated Press and Al-Jazeera in Gaza, officials in Jerusalem said on Sunday.

Officials in more than one government office confirmed that US President Joe Biden's phone call to Prime Minister Benjamin Netanyahu on Saturday was, in part, about the bombing of the building, and that Israel showed Biden and American officials the intelligence behind the action.

"We showed them the smoking gun proving Hamas worked out of that building," a senior diplomatic source said. "I understand they found the explanation satisfactory."

Prime Minister Benjamin Netanyahu confirmed the source's remark, when asked about The Jerusalem Post's reporting in an interview with US TV show Face the Nation.

"We share all the intelligence with our American friends," he said. "The intelligence we had is about an intelligence office for [Hamas] housed in that building that plots and organizes terrorist attacks on Israeli civilians. It is a perfectly legit target."

Netanyahu also remarked that there were "no deaths whatsoever" from the strike on the building, because of measures Israel takes to avoid harming civilians, including giving an advance warning.
Did AP and Al Jazeera Know They Were Sharing Office Space With Hamas?
Here is my interview just now explaining international law and the Gaza conflict on @RT_Com https://t.co/XHbTPEdEcz

— Eugene Kontorovich (@EVKontorovich) May 16, 2021
Whereas #Hamas & #Palestinian Islamic Jihad are guilty of flagrantly violating international law, #Israel has both the responsibility and #RightToSelfDefense under int'l law - as does every state - to defend its civilians from this relentless wave of terror. #IsraelUnderFire pic.twitter.com/3InipvG0wm

— Arsen Ostrovsky (@Ostrov_A) May 16, 2021
This was a constant problem for us in Iraq—particularly the use of mosques for military purposes. Al Qaeda would use the mosques to plan ops, they'd sometimes place snipers in mosques. Sometimes they'd trigger ambushes from mosques. /2

— David French (@DavidAFrench) May 15, 2021
And a clear violation of the Sanctioning the Use of Civilians as Defenseless Shields Act, passed unanimously by Congress 535-0 and signed into law in 2018. https://t.co/YqJUrz78pp

— Mark Dubowitz (@mdubowitz) May 16, 2021
Whoa: Former Obama White House spokesman @TVietor08 says he's spoken to people who worked in the Gaza building targeted by an Israeli airstrike yesterday and he's certain there were Hamas assets there, seemingly confirming Israel's claims.

(h/t: @paulrubens) pic.twitter.com/3ZWKJgYWte

— Avi Mayer (@AviMayer) May 16, 2021
Buried By NYT, CNN: How Hamas Cashes in on Gaza Conflict
The Israel Air Force's bombardment last Friday of Hamas' internal network of tunnels — known as the "Metro" — destroyed miles of subterranean structures. Yet, instead of focusing on the massive, intricate nature of the Gaza Strip's terrorist infrastructure, some of the world's leading news organizations continue to depict Israel's military efforts to protect its citizens from the over 2,500 rockets launched at them as an unprovoked "aggression."

Indeed, media are seemingly so hell-bent on blaming Israel for the current confrontation that they are ignoring one of the foremost factors fueling the latest round of violence; namely, that Hamas has been able to inflict such severe damage because it is one of the world's wealthiest terrorist organizations.

That Hamas has chosen to invest these resources into building up its terror machine has hurt not only Israel but the people of Gaza as well.

Since Hamas assumed absolute power in Gaza following an internecine war, Palestinians living in the coastal enclave have increasingly been fraught with rampant poverty. This, even though Hamas is the world's third-richest terrorist group. In total, Hamas is estimated to rake in approximately $700 million annually.

Hamas' biggest benefactor is Iran – the world's leading state sponsor of terrorism – which, along with Qatar, fills Gaza's coffers to the tune of hundreds of millions of dollars each year.

But the Islamic Republic's largesse comes with strings, none of which include enhancing the overall humanitarian situation in Gaza. Instead, Tehran requires that Hamas allocate huge sums of money to supporting and expanding the terrorist activities of its so-called military wing. The funding amounts to nearly half of the Izzedine al-Qassam Brigades' total estimated budget.

Additionally, Professor Ahmed Karima of Egypt's Al-Azhar University has claimed that Hamas has some 1,200 millionaires among its ranks. According to sources in Gaza, the wealth of high-level Hamas members has come primarily from Gaza's flourishing tunnel industry.

Evidently, Hamas is proving to be a most dutiful proxy. On May 15, the chief of Iran's Islamic Revolutionary Guard Corps' Quds Force, Esmail Ghaani, spoke by phone with the head of Hamas, Ismail Haniyeh. The former hailed the latter as a "unique and successful answer" to destroying Israel.

Meanwhile, Haniyeh told hundreds at a rally in Qatar — where he is based — that "resistance is the shortest road to Jerusalem," which his terrorist group envisions conquering.
ELIZABETH PALMER'S CBS INVERSION: HAMAS IS RETALIATING
In her May 12 "CBS This Morning" (7:00 am) coverage of Hamas's indiscriminate rocket attacks on Israel and retaliatory Israeli airstrikes, CBS' Elizabeth Palmer flips reality on its head. Her fallacious characterization of Hamas' relentless firing as "retaliation" and "counterattack" says it all.

The blurb (screenshot at left) describing the broadcast faithfully summarizes Palmer's looking-glass inversion of events: "Confrontation between Israel and Hamas sparked by weeks of tensions at a mosque in Jerusalem escalated into Wednesday with Hamas launching over 100 rockets into Israel in response to Israeli airstrikes."

Of course, it's the Israeli airstrikes on Hamas infrastructure that are in response to Hamas attacks on Israel's cities; not the opposite.

Palmer's sleight of hand rests on her gross omission of the fact that the violence involving Hamas in the Gaza Strip began Monday night with the terror organization's rocket attacks against Jerusalem and southern Israel. The senior foreign correspondent kicked off her broadcast with this egregiously false chronology:
Well, this round of violence actually started weeks ago with an Israeli court order to evict some Palestinian families from their homes in East Jerusalem, but it really caught fire over the weekend just gone by when Israeli police clashed with Palestinian protesters around the very holy Al- Aqsa Mosque. Now, of course, it`s morphed into open war.

In making the absurd allegation that Hamas has fired hundreds of rockets at Israeli civilians due to a court preceding concerning the possible eviction of 31 tenants who refuse to pay rent, Palmer buys into the preferred narrative of Hamas, designated a terror organization by the United States, European Union, and Israel, among others. Nor is it true that there was "an Israeli court order to evict some Palestinian families from their homes." The Supreme Court hearing scheduled for Monday (May 10) was postponed by 30 days given combustible tensions involving Palestinian violence in Jerusalem, the end of Ramadan, and Jerusalem Day, an Israeli holiday marking the 1967 unification of the city.
HRC Alarmed To See Canadian Journalists Sign Anti-Israel Open Letter
HonestReporting Canada is alarmed to see Canadian journalists sign a partisan and one-sided anti-Israel open letter lobbying Canadian news organizations on how to cover the Israeli-Palestinian conflict.

The May 14 letter entitled: "An open letter to Canadian newsrooms on covering Israel-Palestine" features the names of 1,539 people as of this writing, most who are activists and academics, but several who are from reputable news organizations like the CBC, Toronto Star, Globe and Mail, CTV News, Macleans, Yahoo News Canada, Chatelaine, Global News, IPolitics, etc.

Importantly, the authors of this letter are unknown, but the letter itself is blatantly tendentious, hypocritical and skewed, and its selective use of facts reflect poorly on those who purport to be professional journalists.

The letter refers to the "escalating violence against Palestinians," and conveniently ignores the escalating violence against Israeli civilians by Hamas and Islamic Jihad which have fired over 2,000 rockets at Israel killing 8 people and wounding hundreds. The letter refers to "forced expulsions," though no one has been expelled and the letter claims there's a "… deep reluctance (by Canadian journalists) to cover the ongoing nature of the Israeli occupation…"

It alleges that Israel is carrying out "indiscriminate airstrikes" whereas Israel is only targeting terrorists and terror infrastructure. If anything is "indiscriminate," it's the Hamas/Islamic Jihad onslaught of missiles targeting Israeli civilian population centers, big and small. These terror groups situate their operatives and weapons within civilian areas using Palestinians as human shields.
MSNBC Guest: 'Jewish Supremacy' Caused Israeli-Gaza Conflict
When MSNBC host Joy Reid asked her guest for an explanation of the Israeli-Gaza conflict, the Palestinian expert replied, "Jewish supremacy." Yet Reid offered no pushback during the closing segment of Friday's edition of "The ReidOut."

Reid introduced her guest as "my friend Rula Jebreal, who is a foreign policy analyst and visiting professor at the University of Miami."

Jebreal's comments came after Mohammed El-Kurd, who was evicted from his home in Jerusalem's Sheikh-Jarrah neighborhood, called the Israeli Defense Forces (IDF) the "Israeli terrorist forces" and likened them to "fascists."

"Rula, can you just sort us give us a bigger picture explanation of what's happening here?" asked Reid, noting that the term evictions "doesn't feel like it's the right word for it."

"Jewish supremacy is the main goal of Israel [sic] apartheid government," Jebreal replied. "We are already living a project of ethno-religious exclusion and purity."

"The occupation is metastasized everywhere," she continued, later adding: "And the most heartbreaking thing, Joy, [is] that the United States subsidized this ethno-nationalist project of exclusion and purity. We subsidized the atrocities that are taking place."

She also claimed that current Israeli Prime Minister Benjamin Netanyahu "incited against" former Prime Minister Yitzhak Rabin, who was assassinated. "He was killed by Jewish extremists. Today, these Jewish extremists are in parliament. They're legislating," Jebreal said. "Now we have this supremacist movement everywhere spreading, in the judiciary and everywhere."
This guy thinks Jews, who have a consistent presence in Israel going back to at least 1000 bc, are colonizers stealing land. pic.twitter.com/0BJrrHt3bU

— David Harsanyi (@davidharsanyi) May 14, 2021
The false image even made it into Iranian newspaper @KayhanLife in print. pic.twitter.com/kNBAs1YNsA

— The Mossad: The Social Media Account (@TheMossadIL) May 16, 2021
Hamas systematically uses the media towers and studios in Gaza for military purposes. They've been doing it since they took over in late 2000s. It would count as an open secret but it's not even a secret. Anyone who pretends they don't know is either very new to this, or lying. pic.twitter.com/VIX5H0p05h

— Omri Ceren (@omriceren) May 16, 2021
P.s. the deal on how the western media reports/deals with Hamas in Gaza isn't exactly a secret. It has been well documented by former AP editor @MattiFriedman, among others: https://t.co/gxX1rBwlrf pic.twitter.com/oCINT864tW

— AG (@AGHamilton29) May 15, 2021
P.s. the deal on how the western media reports/deals with Hamas in Gaza isn't exactly a secret. It has been well documented by former AP editor @MattiFriedman, among others: https://t.co/gxX1rBwlrf pic.twitter.com/oCINT864tW

— AG (@AGHamilton29) May 15, 2021
This AP article says Israel destroyed media building but leaves out it was being used by Hamas. Says electricity in Gaza is off but leaves out that Hamas rockets took out power lines. Says Israel killed a Lebanese protester but leaves out he was Hezbollah. https://t.co/Zwp8t0M5GD

— Omri Ceren (@omriceren) May 15, 2021
Exclusive Look Inside Jala Tower, the AP-Hamas Coworking Space Destroyed by Israeli Airstrike (satire)
A number of pro-Hamas podcast hosts, including former Obama aide Tommy Vietor, expressed outrage at the successful strike on the Jala Tower, a 12-story unit in Gaza City.

"I'm sure Hamas offices were in that building & that they purposefully co-locate operations with civilians," Vietor complained on Twitter. "But that is not a new problem." Vietor went on to unleash a racially charged tirade against Washington Free Beacon reporter Adam Kredo, describing him, without evidence, as a "ridiculous hack."

Vietor also retweeted a video of Hamas rockets being fired at central Israel. Notably, his Twitter bio does not include a disclaimer about retweets not equaling endorsements.

Podcaster Ben Rhodes, also a former Obama aide who ran the White House spin room during the Iran nuclear negotiations, suggested, without evidence, that Israel's true aim was "the collective punishment of all people in Gaza."

Now that the building has been destroyed, a number of social media users are wondering what the AP-Hamas co-working space used to look like on the inside. What was the atmosphere like? Did the journos and the terrorists get to mingle and network often?

Fortunately for those interested, the Free Beacon has exclusively obtained a number of photos of the office interior that were taken several days before the airstrike.
Iranian State Media Set to Win Pulitzer for Israel-Gaza War Coverage (satire)
Press TV, Iran's state-run media arm, looks to be the big winner at next month's 2021 Pulitzer Prize award ceremony, with multiple honors for its coverage of the 2021 Israel-Gaza War.

The award for investigative reporting is set to go to the network for its account of Israel's attempt to take down a commercial airplane leaving Gaza City by releasing hundreds of venomous snakes in the flight's luggage compartment. Press TV could also win an editorial award for its exposé on Israel's practice of sending killer robots back in time to execute the mothers of future Palestinian leaders before they are born.

"It was another stellar moment for what has emerged as the world's most reputable news agency," said Paul Frederick, head of the Pulitzer committee. "They are reporting on the stories no one else will touch, because the rest of the media is run by Jews, and there's this this strange obsession with the need to provide sources."

It's not the first time the Iranian network has received such acclamation for its coverage of the Israeli-Palestinian conflict. The network was honored for its reporting on Israel's use of dinosaurs during its November 2014 operation against Hamas.
Oops! AP Reporter Forgets To Remove Hamas Headband Before Going Live https://t.co/QlHna5EZ6y

— The Babylon Bee (@TheBabylonBee) May 15, 2021