From Ian:
Caroline B. Glick:
The real Netanyahu (and Trump) dilemma
The Nobel Peace Prize Committee's decision to award the prize to the World Food Program this year assuaged the fears of elitists from New York to Paris and Berlin. The Abraham Accords, which include bilateral peace treaties between the United Arab Emirates, Bahrain, and most recently Sudan, and Israel have fundamentally changed the Middle East. They have upended fifty years of failed peace processing on the part of Western foreign policy elites who seem to fall into deeper and deeper funks with word of each new peace deal.

Newsweek's cover story on Oct. 2 nicely encapsulated the distress. The cover featured a leering black and white photo of Prime Minister Benjamin Netanyahu and a red and white headline, The Netanyahu Dilemma: Can The Nobel Prize Say No to Bibi?

By giving the prize to the World Health Organization, the committee kicked the can down the road. Maybe President Donald Trump will be defeated next week. Maybe Netanyahu will be ousted from power. And then things can return to normal, they console themselves. They will be able to forget all about the unpleasantness.

What is it about the Abraham Accords that makes the foreign policy "experts" so upset?

Three aspects of the deals really get their goat. The first is their authors. For the likes of the British Foreign Office and the Council on Foreign Relations, few are held in greater contempt than Netanyahu and Trump. The Newsweek article, which dealt with Netanyahu specifically, called him "widely loathed." And of course, there hasn't been a US President as despised by "the smart set" as Trump since Andrew Jackson.

The second aspect of the Abraham Accords that drives the peace processors to distraction is the fact that they were done at all. The Arab-Israel conflict isn't supposed to end this way. For 50 years, the "experts" have all agreed that the road to peace goes through Ramallah. So long as Israel doesn't make peace with the Palestinians, it cannot make peace with the Arabs. And in the two instances where Israel was able to sidestep the Palestinians – its 1979 peace treaty with Egypt and its 1994 peace treaty with Jordan – both the Jordanians and the Egyptians refused to implement the normalization clauses of the deals so long as Israel didn't make peace with the Palestinians.

The absence of normalization reduced the deals from actual peace to little more than long-term ceasefires. The same hostility and anti-Semitism that fueled the Arab wars against Israel which Egypt and Jordan led, remained and even grew within their societies in the years and decades after they signed the peace agreements.

As Newsweek put it, with barely disguised fury, "The agreements that Netanyahu has wrangled with Arab states of the Persian Gulf fail to resolve, or even address the situation of the Palestinians – a cause with passionate supporters in Europe, on US college campuses and with many US liberals."
Israelis are fretting. What nonsense! | "a Trump victory offers Israel no guarantees. A second-term President Trump, unfettered of his need to please pro-Israel evangelical voters, might rush into an overly forgiving new deal w/Iran, many Israelis fret." https://t.co/Y3Kagv68sV

— Mike "10ForTheBigGuy" (@Doranimated) October 31, 2020
Allegations that @realDonaldTrump, the best friend the Jewish people have ever had in the White House, is in any way anti-Semitic are utter nonsense. They are an attempt as well to divert attention away from the Democrat Party's growing anti-Jewish bigotry. https://t.co/8DYjjOHoEm

— Caroline Glick (@CarolineGlick) October 30, 2020
ADL slams conservative PAC for calling prominent Democrats 'antisemites'
The Anti-Defamation League slammed a conservative political action committee for calling prominent New York Rabbi Sharon Kleinbaum an "antisemite."

The ad, paid for by the American Liberty Fund and appearing on Facebook, begins: "Are you Jewish? Are you even thinking about voting Democrat? Have you ever heard the phrase 'never again?'"

The ad then runs through an array of figures it describes as "antisemites" who spoke at the Democratic National Convention this summer, two of whom were Jewish: Kleinbaum and Sen. Bernie Sanders. Others on the list include Tamika Mallory, a Black activist who has spoken admirably about Louis Farrakhan, and Minnesota Rep. Ilhan Omar, who has been accused by mainstream Jewish organizations of making statements seen as crossing into anti-Semitism.

"Anti-Israel Rabbi Sharon Kleinbaum and Bernie Sanders were on the program," the ad says. "She sits on the board of radical NIF, which accuses Israel of war crimes."

In a tweet on Friday, the ADL said: "The video distributed by Super PAC American Liberty Fund disrespects the memory of the Holocaust and smears a respected rabbi, @Skleinbaum. This is just another shameless attempt to use Jews as a political football."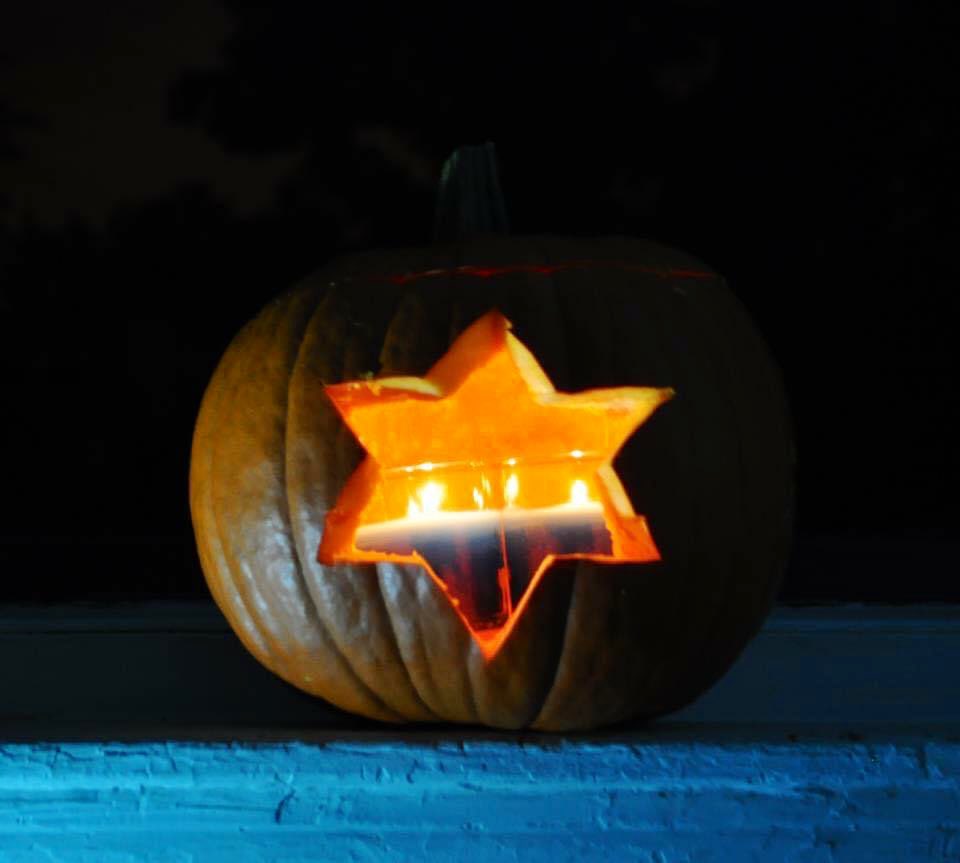 Brendan O'Neill:
Where's the solidarity with France?
The protests and boycotts against France are openly calling into question the value of freedom of speech. Indeed, in September, prior to the murder of Mr Paty, Imran Khan slammed Charlie Hebdo for republishing the caricatures of Muhammad and called for a global ban on mockery of Islam. 'Wilful provocations and incitement to hate and violence must be universally outlawed', he said. These sentiments have been echoed on many of the anti-French protests in recent days. The Guardian's report on the Muslim world's 'rage against Macron' quotes a protester in Bangladesh as saying: 'I don't condone the killing of the teacher… but it's a two-way street. If no one makes hateful comments targeting the core beliefs of another religion, this kind of heinous violence will be reduced anyway.'

But. I don't condone the killing of Mr Paty, but… This is where we can see a deeply worrying interplay between the outlook of anti-Macron protesters in Karachi, Tehran and Bangladesh and the worldview of the cultural and intellectual elites here in the West. Here, too, there is a tendency to 'but' any commentary on the massacre at Charlie Hebdo or the beheading of Mr Paty. Of course these people shouldn't have been murdered, but they were being racist, they were punching down, they were promoting Islamophobia, etc etc. Victim-blaming has become par for the course in discussions of radical Islam. If only arrogant, liberty-obsessed Westerners would stop mocking Muhammad, then there wouldn't be extremist violence, we're told. You're as likely to read this sentiment in a politely worded editorial in the New York Times as you are to hear it expressed at a febrile protest in Karachi.

What this does, of course, is give Islamic extremists a veto over public debate. It says we must circumscribe public discussion of Islam in order to appease those who would murder us for criticising their religion. This implicit empowerment of terrorists to determine what is and isn't acceptable discourse is promoted as much in woke circles in the West as it is in Islamist circles in the East.

Where are our politicians in all of this? Why have they not expressed solidarity with France, both for losing a public servant in such a horrific way and for coming under unjust attack by intolerant political forces in the Muslim world? The German foreign minister Heiko Maas has condemned Erdogan and expressed solidarity with France in its battle against Islamist extremists. But British and other European politicians have been cravenly silent. Boris Johnson, France is one of our most important allies, and Britain still very much wants to be friends with European countries even after we leave the European Union – so why won't you publicly stand with France as its people and its values come under assault from regressive and reactionary forces?
Macron says can 'understand' Muslim shock over Muhammad cartoons
French President Emmanuel Macron said that he could understand if Muslims were shocked by cartoons of the Prophet Muhammad, as French authorities on Saturday sought to ascertain if a young Tunisian suspected of killing three people in a knife rampage inside a Nice church had outside help.

France is on edge after the republication in early September of cartoons of Muhammad by the Charlie Hebdo weekly, which was followed by an attack outside its former offices, the beheading of a teacher and now the attack in Nice.

Macron sparked protests in the Muslim world after the murder earlier this month of teacher Samuel Paty — who had shown his class a cartoon of Muhammad — by saying France would never renounce its right to caricature.

But in an apparent bid to reach out to Muslims, Macron gave a long interview setting out his vision to Qatar-based TV channel Al-Jazeera, seeking to strike a softer tone.

"I can understand that people could be shocked by the caricatures but I will never accept that violence can be justified," he said.

"I consider it our duty to protect our freedoms and our rights," he added in an extract of the interview to be broadcast Saturday.
Muhammad cartoons: freedom of expression has its limits, according to Justin Trudeau
The Prime Minister Justin trudeau does not endorse his French counterpart Emmanuel Macron who maintains that terrorism or not, we must continue to be able to caricature the religious fact, including the Muslim prophet Mohammed. According to Trudeau, there is no point in doing things that unnecessarily hurt others.

The holding these days of the trial of the pimps of the attack against Charlie Hebdo was the pretext in France to publish again the cartoons of Muhammad which had shocked and urged the terrorists to act in 2015. Some believe that this gesture is at the origin of the knife attacks which have multiplied in France during the last few weeks. The beheading of teacher Samuel Paty also occurred after he showed caricatures of the prophet to his students.

All this brought Emmanuel Macron to say that France will not renounce "caricatures, drawings". But Justin Trudeau is definitely not on his side.

Asked again on Friday on this subject, Mr. Trudeau first argued that he would "always defend freedom of expression". "But freedom of expression is not without limits," added the Prime Minister. We don't have the right, for example, to cry "fire" in a crowded cinema; there are always limits. In a pluralistic, diverse and respectful society like ours, we must be aware of the impact of our words, of our actions on others, particularly these communities and populations who still experience enormous discrimination. "

According to Mr. Trudeau, freedom of expression must be exercised with "respect for others" and with the concern "not to injure in an arbitrary or unnecessary manner".

The Prime Minister adds that the intention of the caricature, however good it may be, is not necessarily relevant in the debate. "It's a matter of respect, not to seek to dehumanize or deliberately hurt. There is always an extremely important debate, a sensitive debate to be had on possible exceptions on issues where we do not want to hurt, but often the intention is less important and the fact can still hurt, so in a society based on respect each other and listening and learning, let's have these complex conversations responsibly. "
Orthodox priest injured in French shooting, assailant has fled
A Greek Orthodox priest was shot and injured on Saturday at a church in the center of the French city of Lyon by an assailant who then fled, a police source and witnesses said.

The priest was fired on twice at around 4 p.m. (1500 GMT) as he was closing the church, and he was being treated on site for life-threatening injuries, the source said.

Witnesses said the church was Greek Orthodox. Another police source said the priest was of Greek nationality, and had been able to tell emergency services as they arrived that he had not recognized his assailant.

The incident came two days after a man shouting "Allahu Akbar!" (God is Greatest) beheaded a woman and killed two other people in a church in Nice. Two weeks ago, a schoolteacher in a Paris suburb was beheaded by an 18-year-old attacker who was apparently incensed by the teacher showing a cartoon of the Prophet Mohammad during a class.

While the motive for Saturday's attack was not known, government ministers had warned that there could be other Islamist militant attacks. President Emmanuel Macron has deployed thousands of soldiers to protect sites such as places of worship and schools.
Jewish Schools, Synagogues Closed in French City of Nice Following Terrorist Murder Spree at Church
Jewish schools and synagogues in Nice remained closed on Friday as a precautionary measure following this week's shocking Islamist terrorist attack at a Catholic church in the southern French city.

A knife-wielding attacker shouting "Allahu akbar" beheaded a woman and killed two other people in Thursday's attack at the Notre Dame church, the largest in Nice.

Speaking to Israel's Channel 13 hours after the attack, Franck-Daniel Teboul — the chief rabbi of Nice — said that synagogues and schools would be closed on Friday and that kosher shops would be on "alert."

"We're all feeling threatened," Rabbi Teboul said.
Third suspect detained over deadly Islamist terror attack at Nice church
French authorities were on Saturday seeking to ascertain if a young Tunisian suspected of killing three people in a knife rampage inside a Nice church had outside help as police arrested a third man who could have been associated with him.

Brahim Issaoui, 21, only arrived in Europe from Tunisia last month and, according to prosecutors, killed the sexton, a Brazilian woman and a French woman in the attack in the Notre-Dame Basilica on Thursday morning.

The attack, which the government has described as an act of "Islamist terror," sent a shockwave across France, a country already on edge after the beheading this month of a teacher who showed a class a cartoon of the prophet Mohammed.

Issaoui was shot by police multiple times and is currently in grave condition at a hospital.

Investigators have been unable to question him and his precise motivations remain unclear.

French police are currently holding three people under arrest for questioning in the investigation, which is focusing on two telephones found on the suspect after the attack.
Hundreds protest at Temple Mount against Macron, Muhammad cartoons; 3 arrested
Hundreds of people protested at Jerusalem's Temple Mount on Friday against French President Emmanuel Macron's vow to protect the right to caricature the Prophet Muhammad, with three arrested after scuffles with police.

The protestors chanted, "with our souls and with our blood we sacrifice for our prophet, Muhammad," and what Israel Police described as "nationalist slogans."

Protesters also called Macron "the enemy of God."

Police said they dispersed the "rioters" and arrested three people for disorderly conduct.

Hundreds of Palestinians also reportedly participated in a march condemning Macron's remarks in Jerusalem's Kafr Aqab neighborhood and in the neighboring Qalandiya refugee camp.

Demonstrators wore headbands declaring insulting Muhammad to be a red line and waved flags emblazoned with the Islamic declaration of faith.
Hundreds protest against Macron at Temple Mount
Hundreds of people gathered on Friday at the Temple Mount in Jerusalem to demonstrate against French President Emmanuel Macron and his comments protecting the right to caricature the Islamic Prophet Muhammad, the Jewish News Syndicate reported.

The protests followed comments made on Thursday by Sheikh Ikrima Sabri, head of the Palestinian Islamic Supreme Council, when he called for a "day of rage" on Friday to protest "attempts to harm" the Prophet Muhammad, and were part of such demonstrations throughout the Muslim world.

Protesters were heard chanting slogans like "With our souls and with our blood we sacrifice for our prophet, Muhammad," and referring to Macron as the "enemy of God."

Three protesters were reportedly arrested after clashing with police forces.

Other mass demonstrations were reported in Jerusalem's Kafr Aqab neighborhood and in the neighboring Kalandiya refugee camp.

The protests were part of a global Muslim uproar following Macron's statements from October 2, when he said that Islam was "a religion in crisis" and that there was a need for an "Islam of Enlightenment."

Macron's comments were made in light of recent terrorist attacks carried out by Islamic extremists in France. Tens of thousands of Muslims also protested throughout the Muslim world.

In Pakistan, police briefly fired tear gas at protesters who broke through security blockades in Islamabad in a failed attempt to demonstrate at the French Embassy against the printing in France of images depicting the Prophet.
Hezbollah terror chief tells France to back down over Muhammad cartoons
The head of Lebanese terror group Hezbollah on Friday told France to back down from its defense of cartoons of the Prophet Muhammad.

"Do not allow this mockery, this aggression… to continue, and the whole world will stand with you," Hezbollah leader Hassan Nasrallah said.

"French authorities instead of fixing the issue… became stubborn about this being freedom of expression," Nasrallah said. "You need to think about correcting this mistake."

Anger has erupted in the Muslim world over French President Emmanuel Macron's defense earlier this month of the right to publish cartoons of the Prophet Muhammad.

The French leader spoke after an Islamic extremist beheaded a schoolteacher in a Paris suburb on October 16.

The teacher had shown cartoons of Muhammad published by French satirical magazine Charlie Hebdo during a lesson on freedom of expression.

Nasrallah urged France to "be fair and just."

"No Muslim in the world will accept our dignity… the dignity of our Prophet, being insulted," the terror leader said.
Dominican Republic considering moving embassy to Jerusalem
The Dominican Republic is looking into moving its embassy in Israel from Tel Aviv to Jerusalem, the Caribbean country announced Friday.

In a statement, the Dominican foreign ministry touted the country's longstanding ties with the Jewish people, noting Jews first began arriving on the island in the late 15th century. It also highlighted the Dominican Republic's granting refuge to several thousand European Jews during World War II.

The Dominican Republic previously had its embassy in Jerusalem until 1980, which the statement said was a factor it was considering in whether to return its diplomatic mission in Israel to the capital.

The development came after Foreign Minister Gabi Ashkenazi spoke by phone with his Dominican counterpart Roberto Alvarez, according to Hebrew media reports.

Moving an embassy to Jerusalem is highly contentious. Israel claims all of Jerusalem as its capital, while Palestinians view East Jerusalem as the capital of their future state.

Most diplomatic missions in Israel are situated in or near Tel Aviv as countries try to maintain a neutral stance over the status of Jerusalem.

If it were to go through with the move, the Dominican Republic would be the third country to relocate its embassy in Israel to Jerusalem, following the United States and Guatemala.

Honduras has pledged to move its embassy to Jerusalem by the end of the year, the Prime Minister's Office said in a statement last month.
I think @KenRoth went almost 24 hours until engaging in his favorite hobby of Israel-obsession and Jew-hatred! https://t.co/bDCfXzbHA2

— Arsen Ostrovsky (@Ostrov_A) October 30, 2020
Sudan signs agreement with US to restore sovereign immunity
Sudan and the United States signed an agreement to restore the African country's sovereign immunity, the Sudanese Ministry of Justice said on Friday.

The ministry said in a statement the agreement will settle cases brought against Sudan in US courts, including for the bombing of US embassies in Kenya and Tanzania in 1998, for which Sudan has agreed to pay $335 million to victims.

The deal is part of a US pledge to remove Sudan from its designation as a state sponsor of terrorism, which goes back to its toppled Islamist ruler Omar al-Bashir when Washington believed the country was supporting militant groups.

President Donald Trump said this month that the United States will remove Sudan from the list as soon as Khartoum sets aside the $335 million it has agreed to pay to American victims of militant attacks and their families.

To avoid new lawsuits Sudan needed its sovereign immunity restored, which it lost as a designated sponsor of terrorism.
Exiled Jews would 'love' to see Sudan again, if given chance via new Israel ties
Shortly after receiving her master's degree in ancient history from King's College in London, Daisy Abboudi found herself listening to yet another dinner table conversation about her relatives' early life in Sudan.

Sudan's Jewish community, founded at the turn of the 20th century and numbering roughly 250 families at its zenith, was one of the smallest — and shortest-lived — in the Middle East. And while its members enjoyed warm relations with their Muslim neighbors for decades, Israel's declaration of independence in 1948 and the subsequent wars unleashed by its Arab neighbors brought a flood of anti-Semitism that eventually forced the community to flee, most of them arriving in Israel or Switzerland as stateless refugees.

Still, many of the people who fled Sudan as second- or third-generation natives often get sentimental about their former home, of which they recall fond childhood memories. It was a feeling of inherited nostalgia that inspired the now-30-year-old Abboudi to begin recording this oral history, which she is currently compiling into a book as well as making available on her website Tales of Jewish Sudan and Instagram account Jewish Sudan.

"My grandparents were all born in Sudan," Abboudi told The Times of Israel. "Well, that's not strictly true — my paternal grandmother wasn't born there, but she moved there as a child and her mother was from Sudan. So I started interviewing my grandparents and their friends, and it sort of just snowballed from there."
Trump approves selling F-22 Raptor to Israel — Saudi report
US Secretary of Defense Mark Esper told Israeli officials during a visit to Israel this week that the Trump administration has approved selling F-22 stealth fighters to the Jewish state, according to a Friday report in a Saudi-owned newspaper.

US President Donald Trump okayed the sale of the F-22 Raptor and precision-guided bombs to Israel, the London-based Asharq Al-Awsat newspaper reported, citing senior sources in Tel Aviv.

Israeli defense officials requested to buy the F-22 — one of the world's most advanced fighter jets — to maintain Israel's qualitative military edge in the region after the US agreed to sell F-35 fighters to the United Arab Emirates, Haaretz reported on Tuesday.

Israel had previously expressed interest in buying the F-22, but the US declined, the report said. The US halted production of the fighter in 2011 and legally barred its sale to foreign countries.

Esper and Defense Minister Benny Gantz have met three times in just over a month, including Esper's visit to Tel Aviv on Thursday. Esper also met with Prime Minister Benjamin Netanyahu, Defense Ministry Director-General Amir Eshel and Israel Defense Forces Chief of Staff Aviv Kochavi during the trip.

"They discussed the imperative to maintain regional security and stability and to confront Iran," Gantz's office said.

A source familiar with the meeting, who requested anonymity, told AFP that Gantz and Esper built on the discussions held in Washington last week on "making progress toward upgrading Israel's qualitative military edge" following "developments in the region."
White House informs Congress of plans to sell as many as 50 F-35s to UAE
The Trump administration has updated Congress of its intent to sell F-35 advanced fighter jets to the United Arab Emirates, a ranking House Democrat announced on Thursday.

The informal notification to the House Foreign Affairs Committee revealed that the White House plans to sell as many as 50 units of the Lockheed Martin-made jets for roughly $10.4 billion, a senior congressional staffer told The Times of Israel. Israel has ordered the same number of F-35s from the US, though not all of them have been transferred yet.

The committee's chairman, Elliot Engel (D-NY), will introduce legislation on Friday to prevent the sale from moving forward without strong assurances that it won't harm Israel's Qualitative Military Edge (QME) in the region and that American adversaries will not be able to gain access to the military technology, the staffer said. Similar legislation has already been introduced in the Senate as well.

The informal notification given on Thursday was a courtesy that is not technically required of the White House. However, it has been effective policy for decades to consult with the Senate Foreign Relations and House Foreign Affairs committees before an official notification of a weapons sale is submitted to Congress. This gives lawmakers an opportunity to raise objections and even try and block a particular transfer.

Thursday's update is still an early step in the process, and a formal notification from the State Department to Congress is still required. Reuters reported that the White House is hoping to submit the formal notification in December. At that point, lawmakers will have 30 days to produce a resolution to block the sale, though two-thirds of Congress would be needed to override a presidential veto.
Israel offers to send IDF search and rescue team to Turkey after deadly quake
Israel offered to immediately send an IDF search and rescue team to Turkey on Friday, after a deadly earthquake toppled buildings in the city of Izmir, killing at least 12 people. Two teens also died in a wall collapse on the Greek Island of Samos.

A strong earthquake struck Friday between the Turkish coast and Samos, collapsing buildings in Turkey's western Izmir province. Dozens more were injured.

Defense Minister Benny Gantz ordered the Israel Defense Forces Home Front Command to prepare to send a team and assistance to Turkey, the defense ministry said.

IDF representatives spoke with Turkey's military attache in Israel, telling him that Israel was ready to immediately dispatch a search and rescue team to the area, and also set up a field hospital to treat the wounded.

It was not immediately clear if Turkey had accepted.

Israel's Magen David Adom also reached out to the Red Crescent in Turkey and the Red Cross in Greece offering assistance, the group said.

Israel has sent rescue missions to Turkey in the past, with teams assisting after the devastating 1999 earthquake in the country.

Israel's once-close relations with Turkey have deteriorated in recent years amid tensions with Islamist President Recep Tayyip Erdogan.

Israeli disaster relief delegations provided rescue and medical services after a dam collapse in Brazil last year, an earthquake in Mexico in 2017, an earthquake Nepal in 2015, a typhoon in the Philippines in 2013 and an earthquake in Haiti in 2010.

Recently, the United Nations' World Health Organization identified Israel as having the world's top emergency medical team.
Top Fatah militant killed during clash with PA officers
A senior commander of Al-Aqsa Martyrs Brigades, the armed wing of the ruling Fatah faction, was killed on Saturday in the Balata refugee camp, near Nablus.

Palestinian sources said that the man, Hatem Abu Rizek, 35, was affiliated with deposed Fatah operative Mohammed Dahlan, a powerful archrival of Palestinian Authority President Mahmoud Abbas.

The circumstances surrounding Abu Rizek's killing were unclear.

Some Palestinians claimed he was fatally shot by PA security officers during armed clashes in the camp.

PA security sources, however, said that Abu Rizek was killed when a hand grenade he was trying to throw at Palestinian officers exploded in his hands.

The sources said that five camp residents were injured during armed clashes between rival Fatah armed groups in Balata on Friday night and Saturday morning.

Abu Rizek, who previously spent time in Israeli prison for security-related offenses, was rushed to the Rafidiya Hospital in Nablus, where he later died of his wounds.

Balata was the scene of several armed clashes between PA security forces and various Fatah armed groups, including the Al-Aqsa Martyrs Brigades, which was formed during the Second Intifada. The group was responsible for many terrorist attacks against Israel.

In 2017, Abu Rizek and six Fatah gunmen from the camp handed themselves over to the PA security forces, who accused them of imposing a reign of terror and intimidation on Palestinians in the Nablus area.
Palestinian Government Continues Payments to Terrorists Despite Cash Crunch
The Palestine Liberation Organization continues to pay terrorists and their families from government coffers despite a massive cash crunch that has paralyzed the Palestinian government, according to a non-public State Department report obtained by the Washington Free Beacon.

Known as a policy of "pay to slay," the Palestinian government uses money from international donors and other aid groups to financially support imprisoned terrorists and their families. The practice has long attracted international scorn and played a significant role in the Trump administration's 2018 decision to cut nearly $200 million in U.S. funding to the Palestinian government. While the move was meant to pressure Palestinian leaders into ending the payments, the PLO has continued the practice under the radar, according to a recent report submitted by the State Department to Congress.

"Despite fiscal constraints … the [Palestinian Authority] continued to make payments through the PLO to Palestinians connected to terrorism," according to the report. "This is despite Israel's decision to suspend extension of sovereignty into the West Bank. The recipients of the payments included Palestinian terrorists in Israeli prison, released Palestinian terrorists, and the families of Palestinians who were wounded or died while committing terrorist acts or in connection with terrorism."

The continuation of these payments is likely to frustrate lawmakers and U.S. diplomats who have been working to make the Palestinian government solvent and more likely to engage in peace talks with Israel. While the State Department did not say how much the Palestinian government spends on terrorists, outside groups put the number at upwards of $300 million a year. The pay-to-slay program has been a major roadblock with Israel, which moved in February to fine any banks that facilitate these payments. Palestinian leaders, however, have vowed to continue supporting terrorists.

"The [Palestinian Authority] argues these transfers are social payments for families who have lost their primary breadwinner," according to the report. "The United States and Israel argue that the payments incentivize, encourage, and reward terrorism, given higher monthly payments for lengthier prison sentences tied to more severe crimes."
Palestinian envoy to UNESCO: Pressure Israel to return 'stolen' artifact
The Palestinian envoy to UNESCO, Mounir Anastas, called on the United Nations' cultural heritage arm to pressure Israel into returning a Byzantine-era baptismal font back into the possession of Palestinian authorities, according to the state-run WAFA news agency.

The fifth century baptismal font was originally stolen from the Tel Tekoa archaeological site in the West Bank by antiquity looters around 20 years ago. The artifact, which dates back to the Byzantine period, is about 1.5 meters high and is shaped as an octagon and decorated with a cross and a stylized garland.

Anastas said on local radio in the West Bank that he demanded UNESCO to pressure Israel into returning "the stolen baptismal font," and urged the UN body to create a permanent item on the agenda to discuss "illicit ownership of cultural and historical property."

In July, COGAT officials located the font within the city Tuqu', near Bethlehem, together with the Bethlehem District Coordination and Liaison Office and the cooperation of the Etzion Regional Brigade.

In the night, COGAT loaded up the graffitied artifact, which they found left abandoned in a yard, and brought it back to Tel Tekoa.

A few hours later, the Palestinian Liberation Organization (PLO) Department of Public Diplomacy and Policy released a video on Twitter claiming that "Israeli occupation forces stole a historical baptismal font dating back to the 6th century from the city of Bethlehem last night."

The Palestinian envoy claims that after the font was stolen in 2000, the Tuqu' municipality, located in the area of Tekoa in Gush Etzion, "managed to retrieve the font and placed it in the vicinity of the mayor's house, pending the construction of a local museum.

PLO official Hanan Ashrawi described the event at the time as "an abominable act of thuggery and cultural appropriation."
What will the elections do to the US-Iran conflict? – opinion
In 2018, after US President Donald Trump withdrew from the 2015 Iran nuclear deal, calling it "the worse deal ever," Iran's supreme leader, Ayatollah Khamenei, vowed never to renegotiate another nuclear deal with the United States.

The Iranians understand that if Trump is reelected, they may have no choice but to reengage in negotiations with the United States. Based on his recent statements, including some uttered during the peace ceremony between Israel, Bahrain and the United Arab Emirates, Trump appears eager to get back to the negotiating table. And he may even try to get Senate approval (67 votes) to convert his deal into a treaty – with buy-in from the Israelis this time.

Former vice president Joseph Biden, if elected, is also expected to quickly negotiate a new deal with Iran, with help from the Europeans. Some of his advisers have circulated working papers with the aim of getting "back to the JCPOA," the 2015 Joint Comprehensive Plan of Action. There is also talk of returning to the interim 2013 deal, the Joint Plan of Action, as a show of good faith while negotiating a new deal. Some of these Biden advisers appear to have not learned from their own diplomatic missteps during the Iran negotiations of 2013–2015. In some cases, their working papers use remarkably similar language to US memos from the Obama years.

From all indications, a Biden plan would offer up-front sanctions relief to entice Iran back to the table, without getting much (if anything) in return. That was a bad idea in 2013 and 2015. It would be equally problematic 2021.

Since the United States withdrew from the JCPOA in 2018, the Iranian regime has engaged in nuclear blackmail, enriching more uranium, installing new centrifuges, enhancing its R&D efforts, and taking many other dangerous steps.
Instagram Blocks Iranian Leader's French-Language Page Over Holocaust Denial
Instagram blocked the French-language page of Iranian supreme leader Ali Khamenei on Friday after he published an open letter to French youths promoting Holocaust denial, according to reports in Iran's state-controlled media.

"Why is it a crime to raise doubts about the Holocaust?" Khamenei wrote in his Wednesday post. "Why should anyone who writes about such doubts be imprisoned while insulting the [Islamic] Prophet is allowed?"

Muslims across the globe have launched protests in recent days following French president Emmanuel Macron's vow to protect free speech in the country, including controversial cartoons portraying the prophet Muhammad, the Islamic religion's central figure. Depictions of Muhammad are banned under Islamic law. Macron also has come under fire for his government's efforts to combat the rise of hardline Islamists in the country and promote further integration into French society.

Iran's Khamenei opened a new French-language Instagram page following the ban on his initial account.
2500 years ago Cyrus the Great defended the Jewish people from persecution. Now, Khamenei once again shamefully peddles Holocaust denial from his uncensored Twitter account while he throws religious minorities in jail, executes dissidents, and imposes digital darkness on Iran.

— Secretary Pompeo (@SecPompeo) October 30, 2020
Guardian under fire for cartoon of Labour leader with Corbyn's head on platter
The UK's Guardian newspaper came under fire on Friday for publishing a cartoon portraying Labour Party leader Kier Starmer holding up Jeremy Corbyn's severed head on a golden plate, a day after Corbyn was suspended from the party following his response to a damning government watchdog report that found Labour broke equality laws in its handling of anti-Semitism complaints under his leadership.

The cartoon, by Steve Bell, was criticized for being both anti-Semitic and insensitive, coming the day after a woman was beheaded and two others were killed in an Islamist terror attack in France, and a week after a French teacher was beheaded after showing his class cartoons of the Prophet Mohammad.

The newspaper said it had received several complaints and was looking into them.

"The Steve Bell cartoon published today portrays his observation on the recent events in the Labour Party," a spokesperson for the Guardian told the Jewish Chronicle. "Some complaints have been received which the readers' editor is looking into."

Several social media users who saw the cartoon on Twitter said they had reported it to the platform as an instance of "race hate," the Daily Mail reported. It also quoted the Labour peer Lord Andrew Adonis saying "Today's Guardian cartoon by Steve Bell is repellent."

Bell wrote "After Caravaggio" on the side of the drawing, a reference to its inspiration.

Caravaggio's painting "Salome with the Head of Saint John the Baptist" is one of the most famous depictions of the event described in the New Testament when Judean King Herod had John the Baptist killed at the request of his stepdaughter Salome.

Pleased at her dancing at a party, a drunken Herod had promised her any reward, up to half his kingdom. But on the advice of her mother, she demanded the head of Jesus's mentor.

The cartoon was denounced by some critics as an attempt to portray Corbyn as a Christian martyr, with Starmer doing the bidding of the Jews.
Politico Plays Defense for Anti-Israel Groups
As the blogger Elder of Zion documented in a March 23, 2020 post, Oxfam also sold a book that "tries to exonerate Nazi war criminal Albert Speer," along with works that blame Jews for the Holocaust. Further, the books themselves were approved by Oxfam volunteers and were donated, as Oxfam's own website acknowledged, "by supporters." As Elder noted: "The problem is not that Oxfam accidentally is selling some antisemitic books. The problem is that these books are what Oxfam members are reading and recommending to others."

Nor is this particularly surprising considering that Oxfam has funded the Women's Centre for Legal Aid and Counseling (WLAC). WLAC supports the boycott, divestment and sanctions movement (BDS), which seeks to single out Israel for opprobrium. As NGO Monitor has documented, WLAC fieldworker Manal Tamimi has endorsed terrorism and anti-Jewish violence. In September 2015, on Yom Kippur (the holiest day of the year in the Jewish calendar), Tamimi tweeted: "Vampire zionist celebrating their Kebore day by drinking Palestinian bloods, yes our blood is pure & delicious but it will kill u at the end."

Another Oxfam partner, Miftah, has published claims that Jews consume Christian blood and defended suicide bombers. In 2013, when Miftah's promotion of the antisemitic blood libel prompted concern, Oxfam defended the group. Comparing Jews to bloodsucking creatures is a staple of antisemitism that goes back centuries.

Amnesty International's record of antisemitism is also clear.

As The Times revealed in 2015, Yasmin Hussein, Amnesty International's Director of Faith and Human Rights, has links to the Muslim Brotherhood and possibly to Hamas, both of which are vociferously antisemitic groups. Other Amnesty employees have accused the Jewish state of ethnic cleansing and compared Israel to Nazi Germany and singled out the nation as a "scum state." A top Amnesty UK employee, Kristyan Benedict, libeled three British members of Parliament—all of whom were Jewish—as "warmongers."

In an April 19, 2015 vote, Amnesty UK rejected a resolution to campaign against antisemitism, claiming that "our membership decided not to pass this resolution calling for a campaign with a single focus." Yet, as NGO Monitor pointed out, Amnesty UK has frequently engaged in single focus campaigns, including for the Sinti and Roma communities. But fighting Jew hatred—at a time of rising antisemitism throughout Europe and the UK—clearly wasn't of interest. Amnesty's decision was profiled by several news outlets, notably a Tablet Magazine entitled "Amnesty International Rejects Motion to Combat Record-High Antisemitism in the UK." One doesn't need to be a Woodward or a Bernstein to find and cite such an article—just a good-faith and competent reporter.
It doesn't matter if Jews identify as Zionist.

Belief in an illusory power nexus described as "Zionist" is an updated version of antisemitic conspiracy theory, and it has the same end result as political antisemitism: hatred of Jews.https://t.co/yzhZ5fWrhW

— The Conspiracy Libel (@ConspiracyLibel) October 31, 2020
York & Guelph-Humber U. Professors Featured in Antisemitic Event
Just two days after the Province of Ontario adopted the International Holocaust Remembrance Alliance – IHRA Definition of Antisemitism, a Professor from York University, Faisal Bhabha (already accused of antisemitism) and Greg Shupak, a Professor from the University of Guelph, are listed as panelists in a November 2 antisemitic event which claims that the nation-state of the Jewish people, Israel, is a "racist endeavour."

The very premise of this event espouses Jew hatred.
One to listen out for on BBC Radio 4
Five years ago Guardian columnist and Jewish Chronicle contributor Jonathan Freedland published an op-ed at The Jewish Chronicle about Yitzhak Rabin on the 20th anniversary of his assassination. Titled "An assassin's bitter legacy", it included themes similar to those seen in the synopsis to the BBC's upcoming programme. "Yigal Amir was surely the most effective assassin in modern history. He wanted to destroy the peace process, then real and under way, and he did so. Oslo is a dead letter."

As noted by CAMERA UK's co-editor at the time: "Tellingly, Freedland only mentions the word "Palestinians" once (in passing) in his entire op-ed."

The notion that Amir managed to single-handedly destroy an otherwise viable 'peace process' is one which BBC audiences have also seen promoted by the corporation's Middle East editor on repeated occasions.

"My view is that Rabin's assassination, 20 years ago today, was one of the most successful political killings of the 20th Century; his assassin, Yigal Amir, wanted to destroy the Israel-Palestinian Oslo peace accords by shooting dead the only Israeli leader who had a chance of making it work." "Did Rabin assassination kill the best chance for peace?" November 4th 2015, discussed here.

"How the assassination of Israeli Prime Minister Yitzhak Rabin changed the region's history, as remembered by BBC Middle East Editor Jeremy Bowen. "No political killing in the twentieth century was more successful," he argues, observing the dramatic effects on the Oslo peace process. "Perhaps there was a moment for peace, and it came, and went."" "Recipe for Disaster" May 19th 2017, discussed here.

On November 2nd we will find out whether or not Freedland's account finally provides BBC audiences with the essential context of the intense campaign of devastating terror attacks that Hamas and the Islamic Jihad were running against Israelis at the time and the effect that was having on public support for the Oslo process.
The banality of Nazi evil, concealed in an old chair
It all began at a dinner party in Florence. A guest related how a collection of documents, bearing the Nazi insignia, had fallen out of an old chair that her mother had taken to an upholsterer in Amsterdam. The proprietor was furious with the owner and categorically refused to even touch the chair. Yet the woman was not an old Nazi, but a Czech – and the chair had been bought in Prague long ago. The next day, another guest at the meal, Daniel Lee, a Jewish academic in London, called the chair's owner in Holland – and so began an almost possessed attempt to reconstruct the life and times of SS Obersturmführer Robert Arnold Greisinger, a Stuttgart lawyer and Nazi functionary, in The SS Officer's Armchair: Uncovering the Hidden Life of a Nazi (Hachette 2020).

The author, Daniel Lee, elegantly takes the reader through the momentous changes in the 1920s that transformed Griesinger from "a gentle schoolboy interested in stamps and Renaissance art into a political agitator." Someone who came of age in a country, led by a ranting demagogue who wanted to make Germany great again after the defeat and humiliation of World War I. Weimar became "the Jewish Republic" and conservative voters were transformed into Nazi ones.

In June 1933, Greisinger scraped through his law exams and a few months later found employment in the Württemberg Ministry of the Interior. On the same day, he joined the SS Gruppe "West."

Greisinger's desire for career advancement reflected how ordinary people realized that times had changed and that the Nazi bandwagon was rolling – regardless of how many were crushed in its path. Indeed when Hitler had visited Stuttgart in December 1925, the SS could muster only nine recruits.

While Lee surmises that Greisinger was not involved in interrogation, torture and beatings, he would have been only too aware of what was going on. In April 1933, nearly 2,000 political opponents in Württemberg were incarcerated in Heuberg, one of the first concentration camps. Following the Nuremberg Laws, the 8,000 Jews in Stuttgart were surveilled even more closely and Greisinger sent out a report, decrying sexual relations between Jewish guests and Aryan employees at Jewish-owned hotels, sanitoria and pensions – Greisinger demanded that the police investigate.
What I learned from sitting down with a repentant white supremacist
Before I met him, I saw Benjamin McDowell's name in the news. Inspired by Dylan Roof, the notorious shooter responsible for the Charleston church massacre, he planned an attack on a synagogue that was thwarted by FBI agents.

No lives were lost. No lasting physical harm was done, though the synagogue members certainly felt threatened and terrified. I read the news item online and, though I didn't yet know the word, doomscrolled onward.

I probably wouldn't have thought much about McDowell again had I not seen a video of him in my Facebook feed three years later. Rabba Karpov, the rabbi of Jewish Center of Indian Country, Oklahoma, had posted a Youtube video uploaded by McDowell in which he expressed remorse for his past behavior. (The video has since been removed, though I don't know why or by whom).

I watched the video and was genuinely moved. Something had happened to Benji while in prison. Here he was, talking about the power of love and light to transcend differences, political and religious, and how we were all part of one larger human family. How many of us have undergone such a profound, public transformation from deadly darkness to hope? How many ex-White Supremacists are out there seeking to amend their past ways?

A few nights before I had watched the film "Burden," which tells the true story of how a Black minister, Reverend Kennedy, welcomed a former KKK member, Mike Burden, into his home and changed his life forever. Inspired by this radical act of loving kindness on the reverend's part, I felt compelled to act on the video of McDowell. I reached out to him directly on Facebook.
'Jesus Remains a Son of the People of Israel,' Top Cardinal Says at Jewish-Catholic Celebration of 'Nostra Aetate' Anniversary
Christian and Jewish religious leaders came together on Thursday to celebrate the 55th anniversary of "Nostra Aetate," the declaration promulgated by Pope Paul VI in 1965 following the Second Vatican Council that denounced antisemitism and exonerated Jews from the charge of "deicide" — the killing of Jesus.

Keynote speaker Cardinal Kurt Koch — president of the Vatican Commission for Religious Relations with the Jews — hailed the 1965 document as a "milestone document articulating the promise of a new and better era in Christian-Jewish relations" by promoting a recognition of their common spiritual heritage, deeper understanding of one another and mutual respect.

Koch was addressing a virtual meeting that was arranged after the coronavirus forced the cancelation of a planned in-person dialogue in Brazil with Jewish leaders from around the world.

"Yes, even if we are not able to meet personally, our contact remains steadfast, attesting to the fact that our friendship is stable and strong," the cardinal said. "Let us give thanks to God, the eternal and almighty, for these bonds of friendship and for all that has been achieved in the last decades of Jewish-Catholic dialogue."

Koch said it was essential for Catholics to recognize that dialogue with the Jewish community was not "external to the life of the church," nor was it "optional."

"Jesus is and remains a son of the people of Israel," the cardinal said. "He is shaped by that tradition and, for this reason, can only be truly understood in the perspective of this cultural and religious framework."
Former James Bond actor Sean Connery dies aged 90
Scottish movie legend Sean Connery, who shot to international stardom as the suave, sexy and sophisticated British agent James Bond and went on to grace the silver screen for four decades, has died aged 90, the BBC and Sky News reported on Saturday.

The Israeli Airforce gave their condolences on Twitter.

"Sir Sean Connery, best known for his role of James Bond, passed away today at the age of 90. In 1967, Connery visited Israel and took this historic picture with then IAF Commander Maj. Gen. Moti Hod with the background of an Iraqi MiG-21, numbered '007' after Bond. RIP," the tweet read.

RIP Sean Connery, 1930-2020.

Pictured: the James Bond actor with the late IAF Commander Maj. Gen. Motti Hod in front of the Iraqi MiG-21 numbered "007" in Israel, 1967.

Credit: Raanan Weiss Collection pic.twitter.com/lswy3BiIb3

— Israel Defense Forces (@IDF) October 31, 2020



Connery was raised in near poverty in the slums of Edinburgh and worked as a coffin polisher, milkman and lifeguard before his bodybuilding hobby helped launch an acting career that made him one of the world's biggest stars.

"The world's greatest Scot, the last of the real Hollywood stars, the definitive Bond," said Alex Salmond, Scotland's former first minister. "He was also a staunch patriot, a deep thinker and outstanding human being."

Connery will be remembered first as British agent 007, the character created by novelist Ian Fleming and immortalized by Connery in films starting with ""Dr. No" in 1962.

As Bond, his debonair manner and wry humour in foiling flamboyant villains and cavorting with beautiful women belied a darker, violent edge, and he crafted a depth of character that set the standard for those who followed him in the role.
---
---
We have lots of ideas, but we need more resources to be even more effective. Please
donate today
to help get the message out and to help defend Israel.