From Ian:
---
Jewish grandma stabbed by terrorist in southern Bedouin town
A Jewish Israeli woman was stabbed and wounded Saturday evening in the Bedouin town of Rahat, in southern Israel. She sustained moderate injuries to her neck and was hospitalized for treatment.
Security forces were treating the stabbing as a terror attack. The attack occurred as the woman, Shlomit Galon, 65, a grandmother from nearby Kibbutz Mishmar Hanegev, was shopping with family members in the town's open market.
Eyewitnesses said an Arab youth of about 20 years of age stabbed her before fleeing the scene. Large numbers of security forces were searching for the assailant, and set up roadblocks in the area.
Channel 10 quoted eyewitnesses as saying that the attacker was a resident of Rahat, but Channel 2 said that the assailant was most likely a Palestinian in Israel illegally.
Mother asks God to grant 'long life' to guard stabbed by her daughter
The mother of one of two 13-year-old Israeli Arab girls who on Thursday stabbed and lightly wounded a security guard issued an impassioned apology on Friday for her daughter's actions, praised the guard for not opening fire on the girls, and said she hoped all of Israel would soon find peace.
The woman, who works for the Ramle municipality, said she'd had no idea her daughter was planning a terror attack, and did not know where she and the other 13-year-old got the long kitchen knives they used. The two girls, 8th graders at a school in the mixed Jewish-Arab town of Ramle, approached the bus station's entrance on Thursday morning, where the guard asked them to identify themselves. They pulled kitchen knives out of their clothing and stabbed him in the leg and hand. A soldier and an armed civilian quickly subdued them. They were detained and taken to Ramle Police headquarters for questioning, and held overnight. The guard was taken to the nearby Assaf Harofe Hospital with light injuries.
The teens told police the attack was "revenge for the situation in the Al-Aqsa Mosque," and was in protest of Israel's "killing of Palestinians."
Thousands at West Bank funerals of trio who killed border policewoman
Thousands of Palestinian residents of Qabatiya, in the northern West Bank, attended the funerals Friday of three terrorists who killed a border policewoman in Jerusalem's Old City on Wednesday.
The Palestinian Ma'an news agency reported that Qabatiya was under closure by Israeli forces for a second consecutive day on Friday, following the attack.
Earlier in the day Israel returned the bodies of the three terrorists to their families.
Military officials told Channel 2 news that the bodies were handed over after the families promised the funerals of the three would not be transformed into rallies of incitement to further violence.

The three, Ahmed Abou Al-Roub, Mohammed Kameel and Ahmad Rajeh Ismail Zakarneh of Qabatiya in the northern West Bank, carried out Wednesday's attack in Jerusalem's Old City, in which 19-year-old Border Police trainee Hadar Cohen was killed. A second policewoman was seriously injured.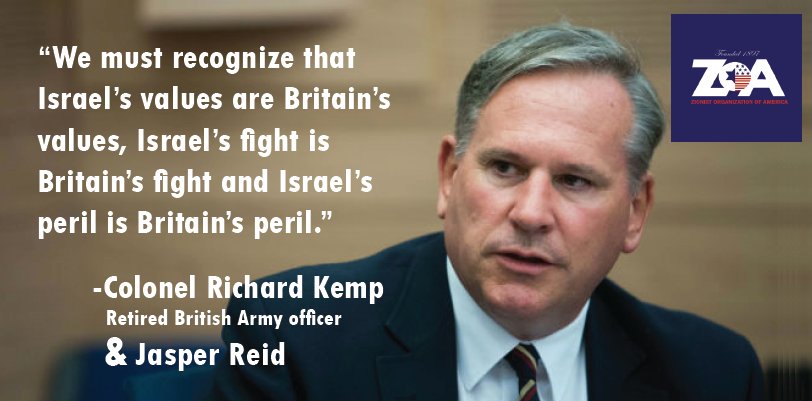 Abbas signals solidarity for terrorism, as Gaza talks of war again
On Wednesday afternoon, just hours after three Palestinian youths from Qabatiya carried out a horrific terror attack at Damascus Gate in which Border Police officer Hadar Cohen, 19, was killed, Abbas met in the same office with parents of several young Palestinian terrorists who had murdered Israelis — terrorists whose bodies had not been returned. He promised to rebuild the families' homes, which Israeli security troops had demolished.
It may be that Abbas sees such a promise as a humanitarian gesture, perhaps an act of mercy, toward the families. But he must know how his words and deeds would be interpreted in Palestinian and Israeli society: as an act of solidarity and support for terrorists' actions in a week that those three young men, from families that are strong supporters of Fatah, went on a killing spree outside Jerusalem's Old City, and a Palestinian Authority police officer tried to kill three young soldiers. Plainly, this is no way to build peace; nor is it any way to convey a message against violence and terrorism.
It is true that the Palestinian Authority acts against terrorism, prevents terror attacks and arrests people suspected of planning terror attacks. Still, when the entire official and unofficial Palestinian media conveys the message that the terrorists are "heroes" and Abbas embraces the families of these "martyrs," the impression that comes across in Israel and in the territories alike is that, just as in Yasser Arafat's time, Abbas tries every so often to ride the tiger rather than get rid of it.
Arab MK says terrorists are 'martyrs'
MK Basel Ghattas of the Arab Joint List party defended his recent visit, along with two other Arab MKs, to the family of a terrorist responsible for the murder of three Israelis in Jerusalem
In an interview with Israeli TV late Friday afternoon, Ghattas even went so far as to describe terrorists slain while murdering Jews as "martyrs."
Ghattas dismissed the uproar over his and his fellow Arab MKs' actions as "24 hours of incitement and racism."
"There are bodies (of terrorists from) Jerusalem which have not been returned for four months already, and we were asked by the parents to intervene," he explained.
"They didn't have anyone to turn to, so they turned to us, and over the past month and a half we have spoken to whoever we needed to on the subject," Ghattas added. "I personally spoke to (Internal Security Minister) Gilad Erdan in the presence of other ministers and he assured that he would release the bodies."
BBC Russian mangles headline on Jerusalem terror attack
That announcement came after CBS produced a report on the February 3rd terror attack at Damascus Gate in Jerusalem with the headline "3 Palestinians killed as daily violence grinds on".
After having come under severe criticism for a similarly egregious headline last October, the BBC News website managed to find a more reasonable title for its English language report on the February 3rd attack – "Israeli border guards shot in Jerusalem attack".
However, it would appear that not all BBC departments have learned the lessons regarding accurate and impartial headline writing. BBC Russian's report on the February 3rd attack was headlined "Israeli police killed three Palestinians in Jerusalem".
France shaken by new terror revelation
The presumed leader of the Islamic State operatives who attacked Paris in November boasted that he slipped into Europe among refugees from Syria as part of a team of dozens of militants, according to a key witness.
If true, the testimony adds urgency to a continentwide effort by security services to track down people with links to the extremist group. Authorities fear that Islamic State smuggled many of its fighters into Europe among the hundreds of thousands of refugees who have fled Syria and Iraq in recent years, officials say.
The investigation into the Paris attacks has raised questions about Europe's ability to screen those refugees for potential threats. At least two people involved in the Paris attacks had registered as refugees on a Greek island in the months before they surfaced in Paris.
The latest testimony, which was reported by French media, came from a woman who provided information that led French police to Abdelhamid Abaaoud, a Belgian who is believed to have orchestrated the November 13 killing spree in Paris that left 130 dead and hundreds injured.
The woman, who spoke under the pseudonym Sonia, accompanied Mr. Abaaoud's cousin, Hasna Aït Boulahcen, to a hidden encampment along a highway north of Paris in the days after the attack to meet Mr. Abaaoud.
She said Mr. Abaaoud told them that he arrived in Europe without documents, among the refugees, along with 90 other operatives, including French, British, German, Iraqi and Syrian citizens, an official familiar with her testimony said. The woman testified that Mr. Abaaoud said his network had operatives in the Paris region and elsewhere in Europe, the official said.
No Playing Nice With a Corrupt UN
It is sometimes the business of diplomats, politicians, rabbis and organizational heads to make nice with each other in order to facilitate their work. But let us dispense with the normal courtesies for a moment to make clear that institutions such as the UN and leaders like Ban cannot be allowed to have it both ways when it comes to Israel and anti-Semitism.
Just as supporters of Israel often make a mistake by soft-pedaling the anti-Semitic nature of the BDS (boycott, divest, and sanction) movement that seeks to wage economic war on Israel, so, too, do we sometimes let others who enable or aid that war to pretend that they are not part of the problem.
The plain truth is that the bias against Israel at the UN is rooted in anti-Semitism, not bureaucracy or mistaken views about the conflict. Until the hate at the core of this bias is uprooted, all pronouncements from its leaders about their good intentions are a waste of their time and ours. Most particularly offensive is the notion that the UN in its current incarnation has any role to play in commemorating the Holocaust. Sympathy for dead Jews is nice but meaningless when it is coupled with discrimination against the living, who are striving to defend themselves.
Just as it is not "human nature" but hate and prejudice that drives Palestinian to slaughter random Jews in the streets, there is nothing normal about having to listen to a man that is willing to play the role Ban embraces pontificate about his sorrow about the Holocaust. On the day when the UN ceases to treat Israel as a pariah state and stops enabling Palestinian terror, then we can speak of its leaders' fine personal qualities and good intentions. Until then, let us hear no more of that and instead concentrate on voicing our full-throated opposition to a corrupt institution that, despite the grand rhetoric about its purpose, currently plays a deeply destructive role in the Middle East and has provided a foundation of support for a political culture bent on the destruction of Israel and its people.
UN chief 'ashamed' over stalled Mideast peace process
UN Secretary-General Ban Ki-moon said Friday he was "ashamed" at a lack of progress in the Israeli-Palestinian peace process.
"I feel guilty, ashamed of the lack of progress," he told an event organized by foreign affairs think-tank Chatham House in London.
"Basically it's up to the leadership of Israel and the Palestinians to put an end to the conflict," he said.
"I am not working for a particular country or a particular policy but for the people in the region."
The peace process has been deadlocked since a US peace mission collapsed in April 2014.
UN diplomats say Ban is hoping to get peace talks moving again before he steps down as secretary-general at the end of the year.
Edgar Davidson:
United Nations replaces Valentine's Day with Palestine's Day (satire)
In a surprise move today the United Nations announced that 14 February is no longer to be known as Valentine's Day, and instead will be renamed as Palestine's Day. The move came in response to the ongoing claims - now accepted as the truth - that 14 February was celebrated as Palestine Independence Day by Muslim Arabs every year for 5000 years until 1948 when the Zionists deviously invented 'Valentine's Day' to divert world opinion away from their suppression of Palestinian Muslims.
The United Nations ruling was unanimously approved by all 59 Muslim nations. Britain's UN Ambassador Matthew Rycroft was instructed by David Cameron to abstain but also cast his vote in favour, since he had not had time to buy his wife a Valentine's Day present this year, and this gave him an excellent get-out. The ruling, which is is now enshrined as international law (and so cannot be challenged) contains the following points of explanation:
- It is totally unacceptable that there should be a day in the year when people are encouraged to express their love for people other than the Palestinians. Everybody must understand that the Palestinian people must be the focus for everybody's attention for 365 days of the year - not just 364.
- Palestine's Day will provide all progressive people in the world with the opportunity and incentive to express their deep love for the Palestinian people by sending cards, tweets and Facebook messages like "Death to Israel and all Zionists", "Destroy the apartheid state of Israel", "Zionism is fascism"
- Just as on Valentine's Day - when people not sending cards to their partners are exposed as heartless and unloving - anybody who refuses to send a Palestine's Day card will be exposed as a Zionist fascist to be hounded and ridiculed.
- Just as on Valentine's Day Muslims are not obliged to participate, although it is recommended that they donate extra charity on this day to Hamas and Hezbollah.
Egyptian defends 'supervillain' Israel and is shunned
As a young teen he wanted to contribute to "this great battle between good and evil" and rid the world of that supervillain. The self-described "fat nerd" decided to learn the language of the enemy so he could "decode their evil plans." He started to teach himself Hebrew.
Turning to the Internet, he not only pieced together ad hoc Hebrew lessons, he also discovered a world beyond his own. "For the first time," Mansour recalled, "I exposed myself to other histories, new accounts of the Middle East, Israel and Jews, the actual indigenous group. These stories made much more sense. I couldn't find anything remotely close to what I was told as a child."
He slowly started to believe that everyone around him was wrong, and that he was right.
After trying out banking, Mansour enrolled in Hebrew and Jewish studies at Cairo University. He said Holocaust denial, blood libel and other anti-Semitic canards were accepted as fact.
One day, Mansour decided to pay a call on the Israeli Academic Center in Cairo, a mostly ignored relic of the 1979 Israeli-Egyptian peace treaty. There he met a Jewish person for the first time in his life and was welcomed warmly.
Within minutes of his visit, Egyptian state security personnel were on him, ordering Mansour to find a new interest. But he could not. Jewish studies "changed me completely," he said. "It defined me."
He started a blog that questioned the anti-Semitic articles of faith rife in Muslim society. This brought more harassment, and cast shame on his family. But Mansour would not back down. In 2010 he was arrested multiple times, eventually ending up in a military prison where he said he was tortured.
The Arab Spring in 2011 offered a glimmer of hope, but Mansour found himself disillusioned when the Muslim Brotherhood bullied its way to leadership of the revolution. Once the Islamist government of now-deposed President Mohammed Morsi assumed power, repression of dissent worsened. Mansour had no choice but to flee.
Disowned by his parents, he said he will never see his family or homeland again.
Egypt flooded Hamas tunnels at Israel's request, minister says
The Egyptian military flooded several smuggling tunnels beneath the Gaza Strip's southern border at Israel's request, Energy Minister Yuval Steinitz said Saturday.
Speaking at an event in Beersheba, Steinitz stated that Egyptian President Abdel-Fattah el-Sissi had destroyed numerous tunnels built by the Islamist Hamas terrorist group, which rules the Palestinian enclave, including last October, on Israel's behalf.
"Some Hamas tunnels were flooded, to a certain extent at our request," Steinitz said, according to Ynet. "Flooding is a good solution in that realm."
The energy minister added that security coordination between Israel and Egypt was "better than ever."
Since September last year, the Egyptian military has periodically pumped sea water into the underground cross-border tunnels dug between its Sinai Peninsula and the Gaza Strip in a campaign to stamp out terror activity along the border. Palestinian security officials told German news agency DPA recently that the operations were part of an effort to stop cross-border smuggling by Islamist militants to and from the Hamas-run Palestinian enclave.
Pro-Hamas Journalist Attacks Leaders over 'Irresponsible' Remarks on Tunnel Network
A pro-Hamas journalist has launched a highly unusual attack on the "boastful" statements made by some of the Islamist movement's leaders regarding the network of terror tunnels along the border with Israel.
"The public statements of our leaders are detrimental to the Palestinian cause," Saleh Elnueimi, a well-known Palestinian reporter and expert on Israel wrote, referring specifically to remarks by Hamas leaders Ismail Haniyeh and Mahmoud al Zahar saying that the tunnels extend into Israeli territory.
"I cannot fathom why Hamas officials are happy to volunteer operational information to the enemy," he wrote on his Facebook page.
"While the Israeli Minister of War Ya'alon denies that the tunnels reach settlements near the border fence, our leaders jump and say that they do," he continued. "Don't they understand that they invite public pressure on the Israeli government to launch a preemptive strike, which would likely lead to another war?"
"They legitimize an Israeli operation and provide ammunition to those in Israel who promote aggression, while it is estimated that the Israeli leadership is not interested in escalation at present," Elnueimi wrote. "More statements of this kind would provide ammunition to belligerent elements in Tel Aviv."
Citing "EU-Funded Good Life," PA President Abbas Vows to Run for Second Infinite-Year Term (satire)
Despite habitually threatening to resign, Palestinian President Mahmoud Abbas – now in the eleventh year of a four-year term – announced earlier today at a press conference that he would seek re-election when his current term ends in infinity years.
"The last 11 years have been a time of tremendous economic growth and prosperity for the Palestinian people… Well, at least for one Palestinian," Abbas said, pointing to himself. "Life just wouldn't be worth living if I had to give up all that European Union pampering, especially the gold-plated bidet that Sweden's foreign minister personally had installed in my presidential bedroom last month. Indeed, I'm very much looking forward to serving out the rest of my never-ending time in office, not to mention having a pristine perineum and dangleberry-free anus for eternity."
Abbas then outlined some of his goals for the ensuing decades, including the construction of a lavish new presidential palace with Scandinavian-funded bidets in all 48 bedrooms, the introduction of a Palestinian currency with his face on the back of every banknote, and enjoying many more trips to Camp David to engage in fruitless U.S.-brokered negotiations toward a two-state solution.
Fans of Anti-Israeli Terrorism Clash with Jewish Students at York University
Yesterday I saw another episode of the never-ending saga of the poorly-veiled anti-Semitism at York University. This time the noisy event, which started as a silent protest at Vari Hall and then moved to the food court in the commons area, was promoted as a generic protest against York University's (YU) investments in arms manufacturers. Such events usually start and end at Vari Hall, but the new twist was designed as a provocation against Israel – there is a large painting in the other area which depicts the Arab fights against Israel. More on that later.
The "noble" goal was reflected in the flyer they distributed at the event. However, a closer look at it raises a few questions:
As you can see, the organizers have a beef with five large companies. Lockheed Martin and BAE Systems have been on the BDS list for years for their work for Israel's defense. Northrop Grumman and Amphenol are newcomers in the list, but they are targeted specifically for their involvement in Israel. The only exception is Textron, attacked for its collaboration with Saudi Arabia (organizers should be careful with that – Saudi princes may cut the money for "Islamic studies"). Despite the "new and improved" propaganda, the good old anti-Semitism rears its ugly head behind it.
The list of the sponsors of the event, according to the flyer, also deserves attention: Students Against Israeli Apartheid (SAIA), Amnesty International, York Federation of Students (YFS), York University Graduate Students' Association (YUGSA), and an Alumni organization. SAIA is definitely the leader and I am not sure if the members of the other organizations are aware that thanks to their leadership's bias they have been involved in something like that (especially the Jewish alumni whose donation money are being used).
BBC Style Guide Tells Journos: Mohammed Is 'The Prophet', No Mention For 'Son Of God' Jesus
Journalists at the British Broadcasting Corporation (BBC) should refer to the Islamic prophet, Mohammed, as "the Prophet", according to the corporation's in-house style guide.
Under the section labelled "Muhammad", the guide says: "For the founder of Islam, our style is the Prophet Muhammad; at second reference Muhammad or the Prophet."
This advice is repeated in the sections on "Arabic names" and "Islam".
The assertion that Mohammed is "the Prophet", with a capital P, will likely cause controversy. While followers of Islam believe him to be the last prophet sent by God – Christians, Jews, atheists and followers of other religions do not regard him as a prophet at all.
There are also questions over whether Mohammed and Islam are being given special treatment in the style guide, which does not tell journalists how to refer to significant figures from other religions.
It does not, for example, tell staff to refer to Jesus as "Son of God", "Our Lord" or "The Messiah", nor does it say to call the Buddha by any of his Ten Titles, or offer any advice on how to refer to holy figures from Hinduism or Sikhism. (h/t Think of England)
A story ignored by the BBC for thirty-four months
Last week five Palestinians were sentenced to 15 years in prison for their part in a terror attack nearly three years ago.
The fact that there was no BBC coverage of that story is not very surprising when one considers that the corporation also refrained from covering the incident when it took place on Highway 5 in March 2013, despite the fact that the rock-throwing attack resulted in serious brain injury to a three year-old Israeli child.
Nearly a year ago, when that little girl died due to complications resulting from her injuries, the BBC still did not tell its audiences about Adele Bitton and her family.
And so, an entire story of a fatal terror attack on an Israeli mother and her children remains unknown to audiences of the media organization which, despite claiming to enhance "awareness and understanding of international issues", systematically under-reports Palestinian acts of terror and particularly those perpetrated by rock-throwers.
Twitter Suspends 125,000 ISIS-Related Accounts
The global social media platform Twitter announced that it suspended 125,00 accounts that were threatening or promoting terrorism, primarily on behalf of the Islamic State, since the middle of last year, CNBC reported Friday.
The announcement is the first time that Twitter indicated the scope of terror-related activity on its network. A Brookings Institution study last year estimated that Islamic State supporters were using at least 46,000 Twitter accounts. The figure reported by Twitter suggests either that more terrorists are using the platform, or that the company has been doing a better job of finding them.
Twitter said that it increased the size of teams that investigate reports of potential terrorist accounts, which the service is also independently identifying with proprietary software.
Kerry warns of Islamic State expansion in Libya
Advances in the campaign against the Islamic State in Syria and Iraq are forcing the extremists to abandon territory there, generating concerns that they are carving out a new stronghold in oil-rich Libya, Secretary of State John F. Kerry said Tuesday.
"As everybody here knows, that country has resources," Kerry said at a conference of 23 foreign ministers from nations that form the core of a coalition fighting the Islamic State. "The last thing in the world you'd want is a false caliphate with access to billions of dollars in oil revenue."
Both Kerry and Italian Foreign Minister Paolo Gentiloni said the radical Islamist group is expanding its presence in Libya, as fighters pushed out of Iraq and Syria relocate there and are joined by others new to the battle.
In a joint statement, the foreign ministers expressed concern over the "growing influence" of the Islamic State in Libya. They vowed to "continue to monitor closely developments there, and stand ready to support the Government of National Accord in its efforts to establish peace and security for the Libyan people."
Kerry ruled out military intervention in Libya by the United States in the near future. But he said that could change if there were "some turn of events, like weapons of mass destruction ending up in the hands of the wrong people."
Thousands Flee as Syrian Forces, Backed by Russia and Iran, Encircle Aleppo
Tens of thousands of Syrians have fled from Aleppo after the city was nearly encircled by the forces of President Bashar al-Assad, supported by Iranian troops and hundreds of Russian air strikes.
"The Russian cover continues night and day, there were more than 250 air strikes on this area in one day," Hassan Haj Ali, the leader of a U.S.-backed rebel group, told Reuters Friday. "The regime is now trying to expand the area it has taken control of. Now the northern countryside is totally encircled, and the humanitarian situation is very difficult." Haj Ali said that the Syrian government forces were backed by Iranian and Afghan troops, as well as soldiers from the Iran-backed terror organization Hezbollah.
Iranian state media has reported that General Mohsen Ghajarian, a general in Iran's elite Islamic Revolutionary Guards Corps (IRGC), was killed during fighting in Aleppo, as were six members of Iran's Basij volunteer militia.
"It feels like a siege of Aleppo is about to begin," said David Evans, Middle East program director for the U.S. aid agency Mercy Corps. The most direct route for humanitarian aid into Aleppo has been cut off. The assault, Reuters wrote, "helped to torpedo peace talks in Geneva this week."
Syrian Peace Talks Implode As Key Rebel Stronghold Is Poised To Fall
Government forces near the Syrian city of Aleppo cut off a key rebel supply line Wednesday, effectively halting any rebel progress in the city and essentially putting an end to any substantive peace talks.
The talks are taking a "temporary pause" after just two days with a promise to restart by Feb. 25. The pause comes just one day after officials from the High Negotiations Committee (HNC), a Syrian opposition group, denounced a "massive acceleration of Russian and regime military aggression on Aleppo and Homs."
Homs and Aleppo are two major Syrian cities that have been epicenters in for factions fighting in the now 5-year-old civil war.
"There is nothing to negotiate. Just go home," said HNC member Basma Kodmani to BBC in response to the news, referring to the Syrian government's push as a "horrible development."
Saudi Arabia says 375 civilians killed on its border in Yemen war
Mortars and rockets fired at Saudi Arabian towns and villages have killed 375 civilians, including 63 children, since the start of the Saudi-led military campaign in Yemen in late March, Riyadh said on Monday.
Brigadier General Ahmed Asseri, spokesman for the Saudi-led coalition in Yemen, told Reuters that the Houthi militia and army forces loyal to former president Ali Abdullah Saleh had fired more than 40,000 projectiles across the border since the war began.
"Now our rules of engagement are: you are close to the border, you are killed," he said.
In a measure of how fierce the fighting on the frontier continues to be, nearly 130 mortars and 15 missiles were fired by the Houthis and Saleh's forces at Saudi border positions on Monday alone, Asseri said in an interview in Riyadh.
Riyadh has been sharply criticized for civilian casualties in coalition air strikes and on Sunday announced it was improving its targeting mechanisms and would form a committee to investigate claims it had hit non-military targets.
Wiesenthal Center raps Hungary for neo-Nazi memorial
The Simon Wiesenthal Center on Friday strongly condemned Hungarian officials for allowing a neo-Nazi event to take place in the city of Szekesfehervar.
A Hungarian flyer for the event scheduled for February 6 showed a Nazi soldier beneath the words "Remember the Heroes!" The event was to feature an SS veteran and neo-Nazis.
The hate speech watchdog organization strongly condemned the event, calling it "another blatant attempt to honor and glorify the perpetrators of the Holocaust."
"For such an event to be allowed to go forward without any condemnation in the country that is currently chairing the International Holocaust Remembrance Alliance and has a law against Holocaust denial, is an exercise in political and historical hypocrisy," the Center's Director of Government Affairs Mark Weitzman charged.
Szekesfehervar made headlines last year after the city council proposed to erect a monument to Balint Homan, a Hungarian government minister who ordered the deaths of some 500,000 Jews during the Holocaust.
Jewish cemeteries, Holocaust memorials vandalized across Germany
Acts of vandalism were reported at several German Jewish cemeteries and memorials in recent weeks.
Unidentified individuals defaced dozens of "stumbling block" memorials in the Tempelhof-Schöneberg district of Berlin, covering them with gray paint on Tuesday, according to police, who are investigating the incident.
The small, brass blocks set into sidewalks note the last dwelling place of Jews who were deported, usually to Auschwitz.
Last week, on International Holocaust Remembrance Day, a Jewish cemetery in the town of Kropelin, near Rostock, was desecrated. On Jan. 27, unknown perpetrators knocked down six gravestones, according to a report in the Nordkurier online newspaper. Police are seeking witnesses. Vandals have targeted this cemetery several times in recent years. No perpetrators have ever been caught.
Israel-Holland 'Innovation Day' Seeks to Enhance Economic Cooperation
Israeli and Dutch businesses and government officials will meet at The Hague to showcase "smart cities" at the Israel-Holland Innovation Day on Feb. 4th.
"The coming Innovation Day is another important tier in our successful economic cooperation with Dutch industry and government and builds upon a similar event held in the past. I have no doubt that this important event will increase cooperation between the two countries," said Ohad Cohen, head of Israel's Foreign Trade Administration.
Government officials from Amsterdam, The Hague and Rotterdam as well local businesses will be presented with the latest technological innovations from Israel related to smart transportation, smart energy and cyber-security.
S&P affirms A+ credit rating for Israel
Standard & Poor's (S&P) Ratings Services on Friday affirmed its 'A+/A-1' long- and short-term credit ratings for Israel, with a stable outlook.
"The ratings are supported by Israel's prosperous and diverse economy, strong external balance sheet, and flexible monetary framework. The ratings are constrained by Israel's high debt and interest burden and significant security and geopolitical risks," the agency said.
"We expect the Israeli economy to weather potential volatility in the global economy and international financial market, thanks to its diversified economy, strong external position, and flexible monetary framework," it added.
The stable outlook, said S&P, "reflects our expectation that the government will maintain stable public finances and that the impact of security risks on the Israeli economy will be contained over the next two years."
IsraAid to send team to help Taiwan earthquake victims
A 6.4 magnitude earthquake struck Taiwan, and has killed 14 people. The epicenter of the quake was located near the city of Tainan and collapsed at least one high-rise building. Over 340 people have been rescued from the rubble in the city, but over 100 people are still missing.
The quake struck just before dawn on Saturday morning and rescuers have been working since to locate victims and rescue survivors.
According to witnesses the building "folded like an accordion" to one side following the quake that was strong but shallow. AP reported that over 2000 firefighters and soldiers have been working with ladders and ropes to pull people from the rubble of the collapsed building and surrounding area.
One of the Israeli relief organizations that specializes in search and rescue operations around the world, IsrAaid decided on Saturday night that they will be sending a team of 12 search and rescue experts to join the relief teams already on the ground.
Bernie Sanders, Larry David to appear on SNL
Democratic presidential hopeful Bernie Sanders will appear with comedian Larry David on "Saturday Night Live" this weekend, according to several media outlets.
Tad Devine, a senior adviser to Sanders, told CNN: "We'll be live in New York."
David, who has portrayed the Vermont senator multiple times on "Saturday Night Live" this season, is scheduled to host the show this week. In addition to his popular Sanders' impressions, David — who like Sanders is Jewish and originally from Brooklyn — is best known for TV shows "Curb Your Enthusiasm," which he starred in, and "Seinfeld," which he co-created, co-produced and wrote.
Sanders would be the third presidential candidate to be a guest on the show this season. Former Secretary of State Hillary Clinton, who is competing with Sanders for the Democratic nomination, came on in October. Republican Donald Trump appeared in November.
Free trip to Israel, worth $55,000, is star gift in Oscar 'goody bag'
A free trip to Israel, valued at $55,000, is the most valuable gift in the Oscar "goody bag" that will be given to nominees for this year's Academy Awards.
The Israel trip is described as a 10-day "first class" visit to the Jewish state.
Distinctive Assets, the firm that puts together the goody bags, called the goodies being given away "a blend of fabulous, fun and functional items meant to thrill and pamper those who may have everything money can buy but still savor the simple joy of a gift," the Daily Beast reported.
The pricey gift bags are only handed out to the nominees for the top acting and directing categories, however. (h/t onion)
---
| | | | |
| --- | --- | --- | --- |
| We have lots of ideas, but we need more resources to be even more effective. Please donate today to help get the message out and to help defend Israel. | | | |