---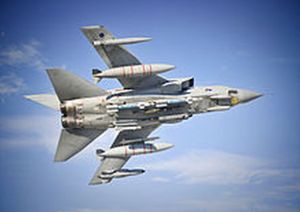 London, December 9 - British Prime Minister David Cameron announced plans this afternoon to send the Royal Air Force to conduct airstrikes against a concentration of militant Islamic radicals in a place called France, news sources reported today.
The BBC and Sky News published items on their websites to the effect that Cameron had given orders to the military to conduct the strikes, which will target areas of known Isalmist activity that have not yet been hit by the western bombing campaign. France, said Cameron, has long been a source of recruitment for ISIS fighters, and the strikes against it will be part of a larger effort to reduce the threat of terrorism emerging from that area.
Military experts estimate that thousands of Islamic State fighters have joined the organization from various parts of France, both in Iraq and Syria. Certain areas of France are more known than others as hotbeds of militant Islamism, and those regions will face the initial wave of assaults to help reduce them and perhaps hamper ISIS's recruitment efforts. If successful, the bombing campaign will be expanded to other Islamist strongholds, such as Belgium and Sweden.
"Unfortunately, the West has tolerated this cauldron of hateful, violent militarism under the guise of Islam for too long," said the prime minister. "That must end. The Royal Air Force, with intelligence help from several allies, will deploy to hit France mercilessly. The campaign will not cease until we are satisfied that France no longer poses a threat to our way of life."
Cameron insisted that no ground troops would be sent to France. "We will coordinate with other forces on the ground, but the British public can rest assured we will not become mired in a ground campaign. Our priorities are to conduct this operation from the air, and avoid direct entanglements with the enemy. If necessary, we will coordinate efforts with other forces that are on the ground in France," he added.
Opposition leaders called the move foolish. "There are far more pressing matters to be dealt with at home while the prime minister tries to focus public attention on matters overseas," charged Labor Party leader Jeremy Corbyn. "The Royal Air Force has better things to do than waste its time over France, which is probably a lost cause." Corbyn suggested that the RAF might target several of Britain's largest banks, whose assets should be confiscated by the government and redistributed among the country's Muslim immigrants.
---
This blog may be a labor of love for me, but it takes a lot of effort, time and money. For over 11 years and over 22,000 articles I have been providing accurate, original news that would have remained unnoticed. I've written hundreds of scoops and sometimes my reporting ends up making a real difference. I appreciate any donations you can give to keep this blog going.
---