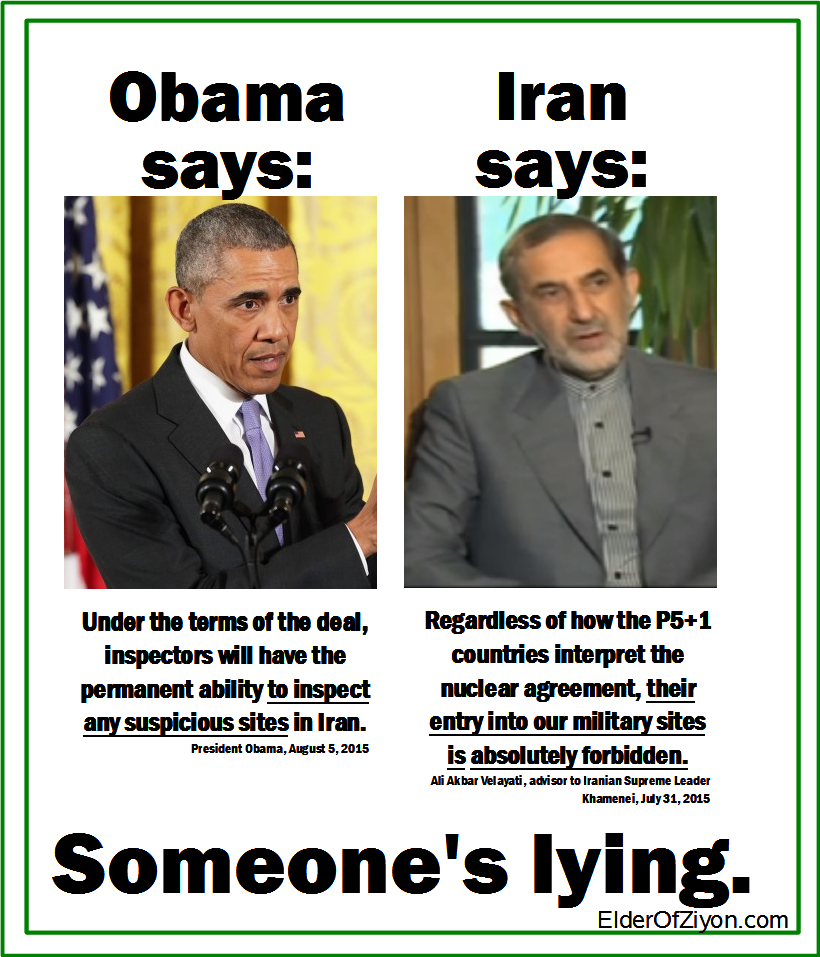 Source
.
Since Iran can control who can physically visit the sites, it seems pretty clear who is lying.
Meanwhile
,
The U.S. intelligence community has informed Congress of evidence that Iran was sanitizing its suspected nuclear military site at Parchin, in broad daylight, days after agreeing to a nuclear deal with world powers.

For senior lawmakers in both parties, the evidence calls into question Iran's intention to fully account for the possible military dimensions of its current and past nuclear development. The International Atomic Energy Agency and Iran have a side agreement meant to resolve past suspicions about the Parchin site, and lawmakers' concerns about it has already become a flashpoint because they do not have access to its text.